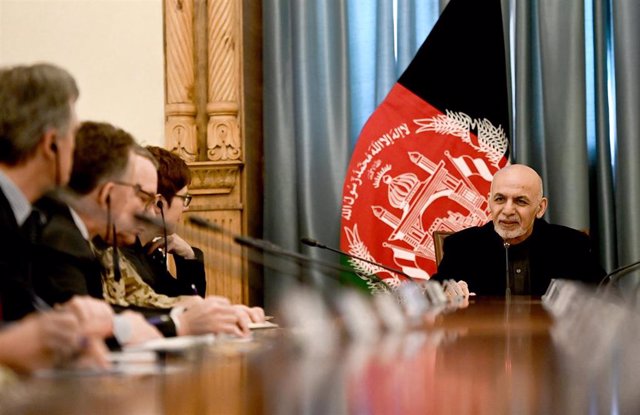 The president of Afghanistan, Ashraf Ghani, at a meeting in Kabul – Britta Pedersen / dpa-Zentralbild / – Archive
MADRID, Jan. 13 (EUROPE PRESS) –
The Government of Afghanistan has demanded on Monday the Taliban to commit to respecting "a complete ceasefire" as a precondition for peace negotiations to end the conflict in the country, local news agency reported Jaama
Government of Afghanistan demands the Taliban "ceasefire" to enter into peace negotiations
The spokesman for the Afghan Presidency, Sediq Sediqqi, said that "a ceasefire is a preliminary step" to start the "peace negotiations planned by the Afghan government." "The reduction of violence is not acceptable to the people and to the State at any cost. The general demand proposed by the people and by the Afghan Government is to stop killing and terrorizing Afghan civilians," said the Afghan presidential spokesman. .
Sediqqi has emphasized that a high fire is a "temporary" measure and has "international precedents" to pave the way for "a broader dialogue" and to address discussions that allow "to end violence once and for all and by agreement of all the different parties. "
The spokesman has said that the Afghan government continues to call for clarity in the negotiations and a clear commitment from the Taliban for peace, a condition that has been presented as a clear demand from Afghans for many years.
On the other hand, the US special envoy for Afghanistan, Zalmay Khalilzad, was last week in Qatar, where he held an informal meeting with the 'number two' of the Afghan Taliban, Abdul Ghani Baradar, in an attempt to boost the process of peace.