Germany commemorates the 75th anniversary of the liberation of Auschwitz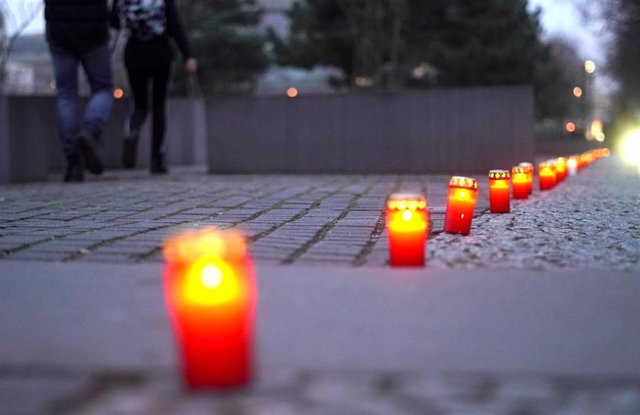 Candles placed on the monument in memory of the victims of the Holocaust in Berlin – Kay Nietfeld / dpa
BERLIN, 26 Jan. (DPA / EP) –
This Sunday, when 75 years have passed since the liberation of the Nazi concentration and extermination camp in Auschwitz, 75 candles were lit at the Holocaust Victims Monument built in Berlin and located very close to the Brandenburg Gate.
To commemorate the murdered European Jews of Europe, the board of directors of the patronage of the monument and its president, Lea Rosh, placed red candles in the labyrinth of steles that form this permanent tribute.
"Every day, but especially on the International Day of Commemoration in Memory of the Victims of the Holocaust, we must face, we must rise together to ensure that the so-called 'never again' does not degenerate into empty words," said Rosh.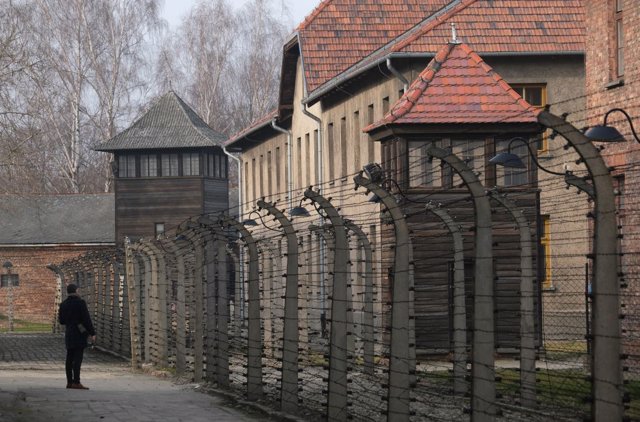 Auschwitz Nazi concentration and extermination camp – GETTY
On January 27, 1945, the Red Army released the Auschwitz prisoners in Poland then occupied by Nazi Germany. According to estimates, more than one million people were killed in Auschwitz alone, mostly Jewish, but also gay, disabled, gypsy or political prisoners. In total, the Holocaust cost the lives of about six million Jews.
This Sunday morning a religious service was held at the Berlin Cathedral to commemorate the anniversary of tomorrow, Monday 27, while a Requiem for Auschwitz is scheduled for tonight in the same cathedral.
The Philharmonic Orchestra of Rome and Sinti will perform music by Roger Moreno-Rathgeb, who comes from a Sinti family and had the idea of ​​composing the work after his first visit to the field.
On Monday, the highlight of the Berlin commemoration will be a concert at the Berlin Staatsoper, the Berlin National Opera, on the famous Unter den Linden Avenue (Under the Tilos), which German Chancellor Angela is expected to attend Merkel, and the Polish Prime Minister, Mateusz Morawiecki.
German President Frank-Walter Steinmeier plans to meet with three Holocaust survivors at the Bellevue Palace, the official presidential residence.
The citizens and politicians of the German capital will also commemorate the victims of Nazism in various places in Berlin.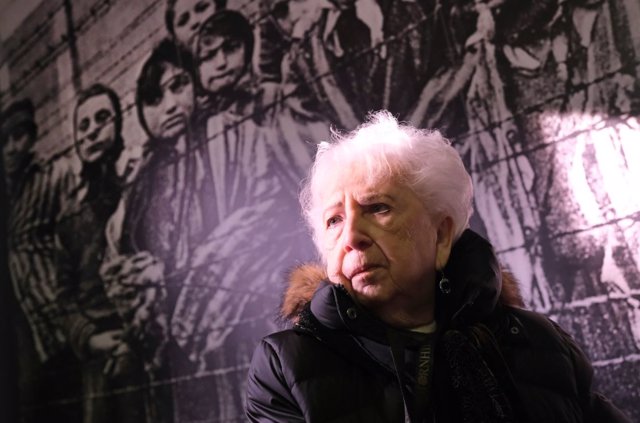 Miriam Ziegler, one of the dams of the Auschwitz Nazi concentration and extermination camp – GETTY