Gaza nurse killing: World 'should not stay silent'
His plea comes after a 21-year old medic was shot dead by Israeli forces as she ran to treat injured protesters at the border fence, according to health workers at the scene. Israel says it is investigating.
The funeral of Razan al Najar was held in the Gazan city of Khan Younes – with thousands of mourners attending.
They came to retrieve her body from the hospital where she and her friends had cared for the injured of this increasingly bloody confrontation along the border between Israel and Gaza.
Hundreds cried out as the body of Razan al Najar, wrapped in a Palestinian flag, was held aloft before being placed in an ambulance.
Then there was a chaotic funeral cortege of dozens of ambulances, sirens blaring, minibuses, cars and motorcycles careering through the streets of the southern Gazan city of Khan Younes.
Thousands lined the streets, then followed as the funeral procession left the city streets for the countryside and diverted along the fence with Israel.
A moment of symbolic defiance, a revealing of this dead woman to the Israeli positions a hundred metres away.
Ms Najar died as she ran towards the fence to reach a casualty on Friday.
Witnesses say she was shot dead by an Israeli sniper, and her father displayed her blood-soaked medical vest with a bullet hole.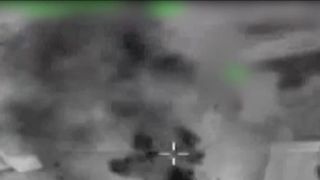 Social media posted pictures of the medic being taken to an ambulance.
The 21-year-old was a volunteer medic who had attended many of the rallies in Gaza against the decade-long Israeli and Egyptian economic blockade of this tiny strip of land.
The Israeli military says it is investigating the incident but consistently condemns the rallies as a cover for Hamas to attack soldiers at the border.
That investigation will do nothing to pacify the huge crowds at the funeral.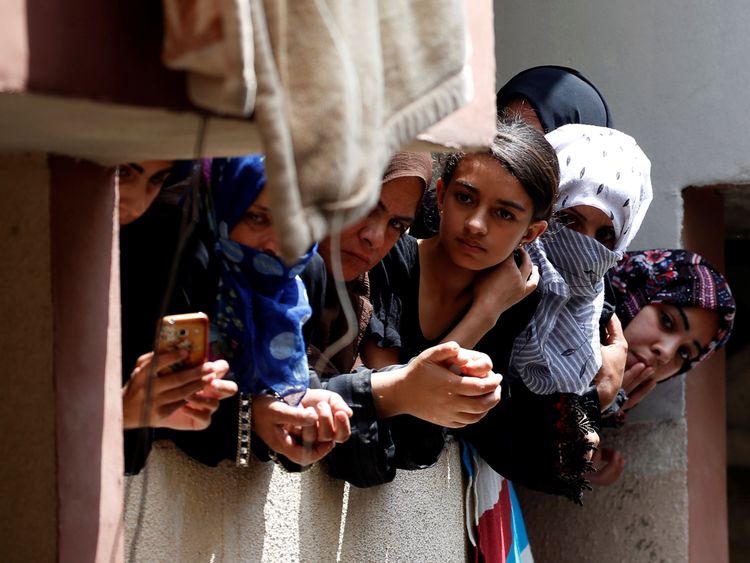 Thousands of people crammed the streets and peered out of every window, balcony and roof top near the mosque where final prayers were held.
Outside, her medical friends stood together in grief, sobbing and holding each other.
There is real anger that a medic was killed, with one of Gaza's most senior health officials condemning the targeting of medics and urging the international community to intervene.
"It is the first time the Israeli side have killed a paramedic, she is a female," Dr Iyad Yaghi told me surrounded by doctors.
"They are targeting more than 245 paramedics. We are asking here, protesting here, asking the international community to put more pressure on Israel.
"It is time not to keep silent," he said.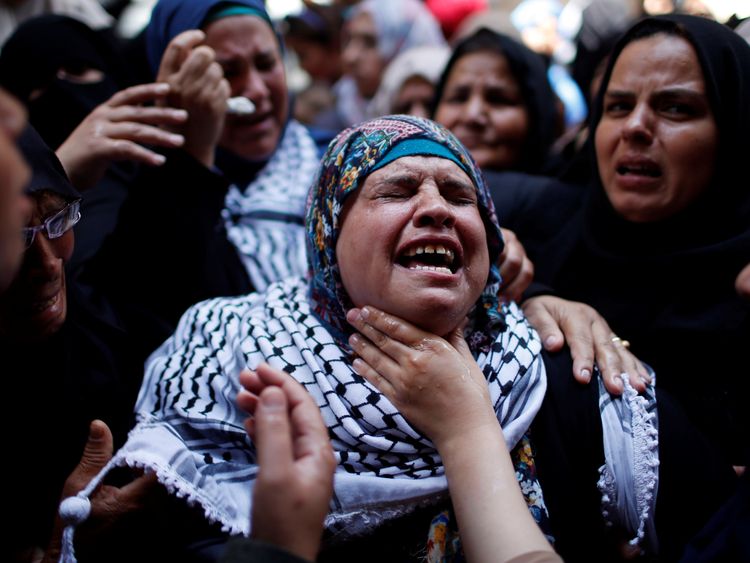 Thousands then carried Razan's body through the streets to a freshly dug grave in a tiny cemetery.
Sporadic shots were fired into the air above the crowds as the 119th body of this protest, which began at the end of March, was laid to rest.
As the funeral ended, groups of young men began another impromptu charge towards the border fence a short distance away, beginning another confrontation as they edged closer towards the Israeli positions.
The Defence Force replied with volleys of tear gas in an effort to disperse the crowds of stone-throwing youngsters.
More from Israel



US blocks UN resolution calling on Jerusalem declaration to be withdrawn




Two Palestinians killed in Israel airstrike, Gaza officials say




Al Jazeera attacks Israel bureau shutdown as 'undemocratic'




US may not insist on two-state solution in Middle East – White House




Police move in to evict hundreds of illegal Israeli settlers




Anti-corruption police quiz Israeli PM Netanyahu again
Razan al Najar's last day started and ended with violence but none of it perpetrated by her, a medic.
Worse perhaps, her death will make no difference to the reality that even more violence is expected in the coming days.