Gantz returns the mandate to the president of Israel for not being able to agree on a government coalition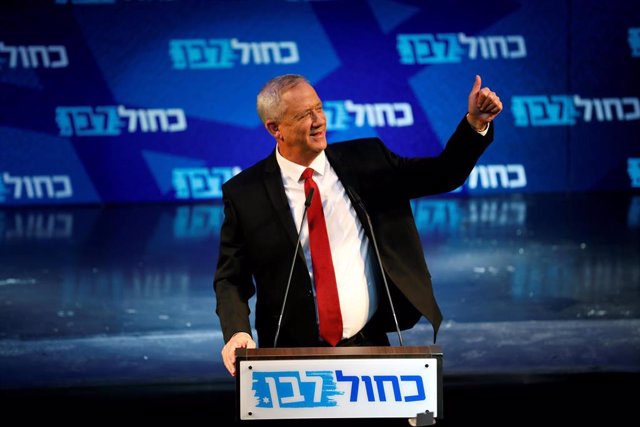 The leader of the Blue and White Party of Israel, Benny Gantz – REUTERS / AMIR COHEN – Archive
MADRID, Nov. 20 (EUROPE PRESS) –
The leader of the Blue and White Party, Benjamin Gantz, communicated this Wednesday to the president of Israel, Reuven Rivlin, who has failed to reach a coalition of government and has returned the mandate to the president.
The opposition formation, the most voted in the elections held in September – repetition of those in April, in the absence of agreement – has indicated that this situation causes the country "to move towards a third election", according to the newspaper local 'The Jerusalem Post'.
According to 'The Times of Israel,' Gantz has contacted Rivlin by phone to communicate his decision after his last meetings with Prime Minister Benjamin Netanyahu and Yisrael Beitenu leader Avigdor Lieberman have met. settled without agreement.
The term that Gantz had to achieve a pact expires midnight on Thursday, after which a period of 21 days is opened in which the deputies can present alternative candidates to the government headquarters to avoid the automatic call for elections.