French police evict a migrant camp in northern Paris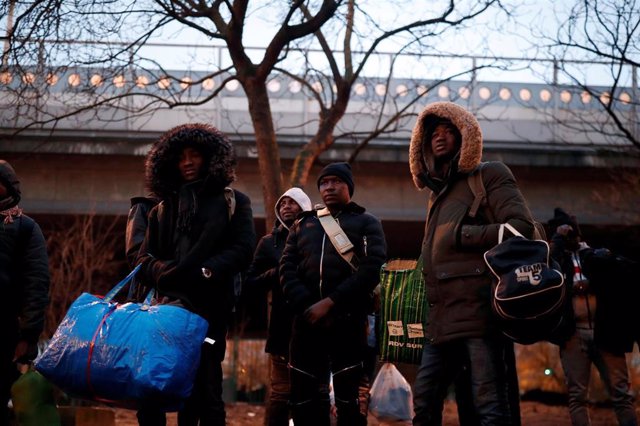 Migrants during an eviction in Paris – REUTERS / BENOIT TESSIER – Archive
PARIS, Nov. 7 (EUROPE PRESS) –
The French Police has begun at dawn this Thursday the eviction of between 600 and 1,200 immigrants residing in a camp in the north of Paris and extending to Saint-Denis, according to local media.
In the operation, which started around 5.40 am, almost 600 police officers are participating and the mayor of Paris, Anne Hidalgo, is present.
"We are not facing a flow of migrants who cannot assume it, our country is capable of welcoming them with dignity," Hidalgo said in press statements. "The street is not a place to live, it is a place of danger, of unworthiness," he insisted.
Immigrants are expected to be transferred by buses to temporarily house them in pavilions or shelters, giving priority to families with women and children, about 250. The operation is being carried out jointly by the Prefecture of Paris and the Island of France.
The eviction occurs hours after the Interior Minister, Christophe Castaner, expressed his commitment to "evacuate the camps in the northeast of Paris by the end of the year."
For his part, the prefect of the Paris Police, Didier Lallement, has assured that measures will be taken to prevent the camp from being re-installed in the area of ​​Porte de la Chapelle, in Paris, and Wilson Avenue, in Saint-Denis.
In this sense, Hidalgo has lamented that every time there have been evictions of this type – "it is 59 since the summer of 2015," he said – it is always said that "it will not occur again." "It is clear that this does not require an adapted and dignified reception device," he said.