France says that the US exit of the agreement "opened the door" for Iran to take on nuclear weapons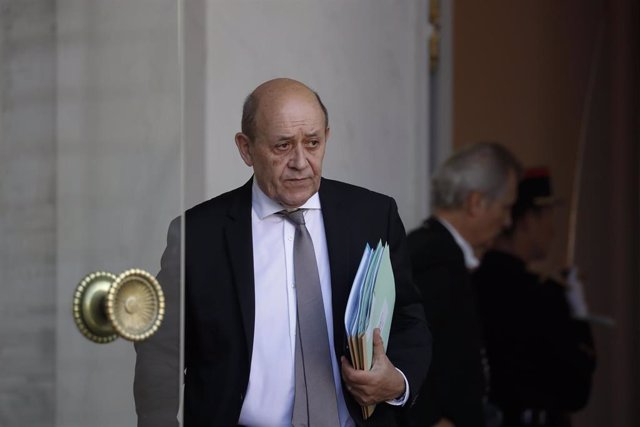 French Foreign Minister Jean-Yves Le Drian – Henri Szwarc – Archive
He claims that Tehran could be done with this armament "in one or two years"
MADRID, 10 Jan. –
French Foreign Minister Jean-Yves Le Drian said Friday that the US decision to abandon the nuclear agreement signed in 2015 "opened the door" for Iran to take nuclear weapons.
"The United States was a signatory and decided to withdraw," he stressed during an interview with the French broadcaster RTL, in what he described as "a bad decision" by Washington.
Le Drian has argued that "when they retired, they opened the door to the possibility of Iran accessing nuclear weapons," although he said that "the Iranians are not in a position" to have them at this time.
However, the French Foreign Minister has pointed out that if the Iranian authorities continue to reduce their commitments to the pact, they could obtain this weaponry "in one or two years."
Therefore, he defended the need to keep the agreement in force and warned that "it is possible to imagine what the situation would be today if Iran had nuclear weapons."
Le Drian has reiterated that the French authorities are willing to "maintain" the validity of the agreement. "The goal is to prevent Iran from accessing nuclear weapons," he added. "We want to remain in the agreement because it is a security agreement. It is not enough, but it is essential," he has settled.
The Iranian government announced on Sunday the end of the restrictions on the production and enrichment of uranium agreed in the nuclear agreement in retaliation for the death of General Qasem Solemaini during a US attack in the capital of Iraq, Baghdad.
The 2015 agreement reached between Iran and six other countries and signed under the Administration of former US President Barack Obama, restricted the nuclear activities of the Middle East country in exchange for a partial lifting of sanctions.
Tehran has insisted at all times that these breaches are contemplated by the agreement in case any of the parties ceases to maintain their commitments and has stressed that they are "reversible" if there is a response to their demands.