France confirms the first death by coronavirus in Europe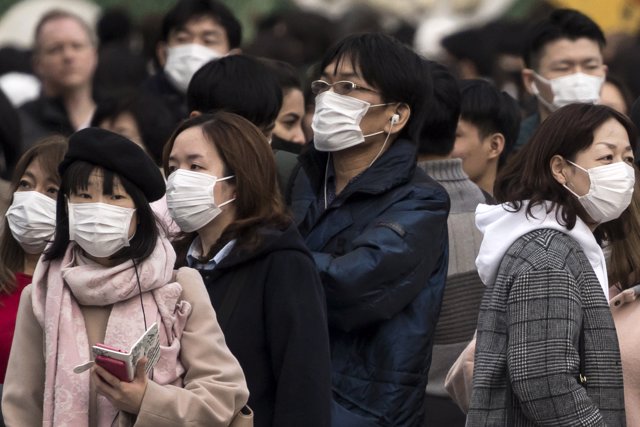 Citizens wear masks before the threat of the coronavirus. – GETTY
The French Ministry of Health has confirmed this Saturday the first death by coronavirus in Europe, after the death of a Chinese tourist suffering from the disease in a hospital in Paris.
The deceased, 80 years old, came from the province of Hubei, in central China, announced the minister, Agnès Buzyn.
Arrived in France on January 23, the tourist had first come to the Georges Pompidou hospital in the Gala capital on Saturday, January 25.
However, a first diagnosis did not identify him as a suspect because he did not meet the criteria: he had no cough or respiratory problems and was not from the city of Wuhan, the epicenter of the epidemic, but from a city 400 kilometers north.
Shortly after, he ended up developing respiratory problems that led the health authorities in France to give him a specific test, which tested positive on January 28. "His condition had deteriorated rapidly and he had been in critical condition for several days," Minister Buzyn added.
On the other hand, four patients infected with the new coronavirus are already cured, again according to the minister, and have been discharged after concluding the isolation regime.
The outbreak of the coronavirus has already left 1,523 dead and 66,492 affected in China. China's health authorities have confirmed 2,641 new cases and 143 other deaths on Friday, of which 139 were in Hubei province, where Wuhan is located, the city of origin of the epidemic, two in Henan, one in Beijing and one in Chongqing
Although China is the epicenter of the outbreak and the most affected country, the coronavirus has already spread to other countries in Southeast Asia and cases have also been detected in Europe and America.
474810.1.260.149.20200215111846