France and Iraq discuss mechanisms to judge Islamic State fighters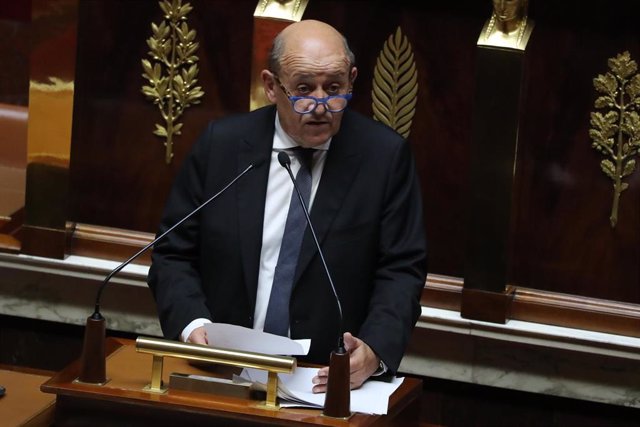 Jean-Yves Le Drian, in a parliamentary appearance – Henri Szwarc
BAGDAD, Oct. 17 (DPA / EP) –
French Foreign Minister Jean-Yves Le Drian has reported Thursday that the French government is discussing with the Iraqi authorities the possibility of establishing mechanisms to judge Islamic State militiamen.
Le Drian has released this message during his official visit to Baghdad, in which he met with his Iraqi counterpart, Mohamed al Hakim, to try to agree on judicial mechanisms that allow the judiciary of Islamic State to be judged.
Al Hakim has claimed that his country has promised to stay with all Iraqi militiamen of the Islamic State and their families. "Iraq will not reject its citizens and take them to trial," the Iraqi Foreign Minister said.
Al Hakim has said that there are combatants detained in Syria from 72 different countries and has called on their governments to take "appropriate measures" in relation to their citizens, without providing further details on those measures.
The Syrian Democratic Forces (SDS) keep about 10,000 Islamic State militia in their custody since they overthrew the terrorist group in Syria. However, the Turkish military offensive in northern Syria has raised the alarm at the risk that these detainees may end up escaping from the prisons and prisons in which they remain.
On Sunday, Syrian Kurdish authorities warned that 785 foreign militiamen linked to Islamic State escaped from a camp in the town of Ain Issa amid the Turkish military offensive.
France and other European countries have repeatedly refused to repatriate Islamic State militiamen and their women and widows who are now in the custody of the SDS, although they have requested that they be tried by an international tribunal.
In 2019, eleven Frenchmen allegedly linked to the Islamic State who had been handed over to the Iraqi authorities by Syrian Kurdish militiamen of the Syrian Democratic Forces were sentenced to death in Iraq.