Four soldiers wounded in an attack with a missile on a military base in Iraq with US presence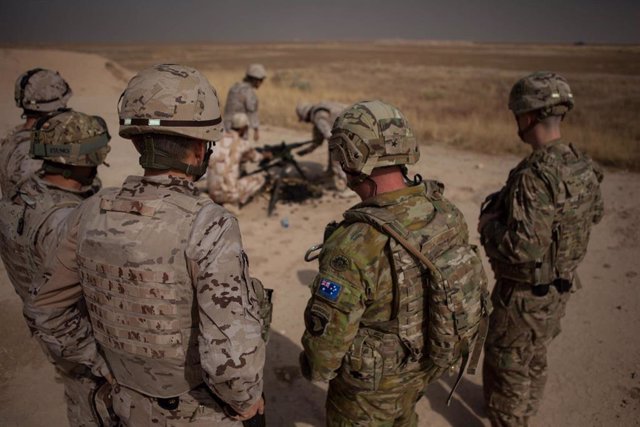 Military of the international coalition in Iraq – COMBINED JOINT TASK FORCE – OPER / SGT. JOSEPHINE
MADRID, 12 Jan. –
An officer and three soldiers have been injured on Sunday by the impact of a Katiusha-type missile on the Balad Air Base, north of Baghdad, one of the facilities with the presence of US military.
The base is located in the province of Salahudín, about 100 kilometers north of Baghdad. The information has been confirmed by the Iraqi Armed Forces press office and collected by the Iraqi news agency NINA.
Meanwhile, mobilizations continue to demand political reforms and improvements in living standards. This Sunday there have been demonstrations in cities like Najaf, in the south of the country.
The incident takes place amid increased tensions in the region after the death last week of Iranian General Qasem Soleimani, head of the Quds Force of the Revolutionary Guards, in a US bombing at Baghdad airport.
Soleimani died along with 'number two' of the Popular Mobilization Forces (FMP), Abu Mahdi al Muhandis, and several Iraqi militiamen, after which Tehran promised he would take revenge for the attack.
In response, Iran attacked two military bases located in Iraq on Wednesday in which US soldiers are deployed, in which Iran's supreme leader, Ali Khamenei, described Washington as a "slap".
Trump said hours later that the attacks have ended without casualties, although a person in charge of the Revolutionary Guards of Iran said that they have killed at least 80 US military.
For their part, the Iraqi authorities strongly criticized the bombing against Soleimani and the parliament on Sunday approved a motion that demands the expulsion of US troops from the country and forces the government to commit to making public any agreement that it reaches in the future for the presence of foreign military advisers and trainers.