Four people die in a shooting in New Jersey (USA)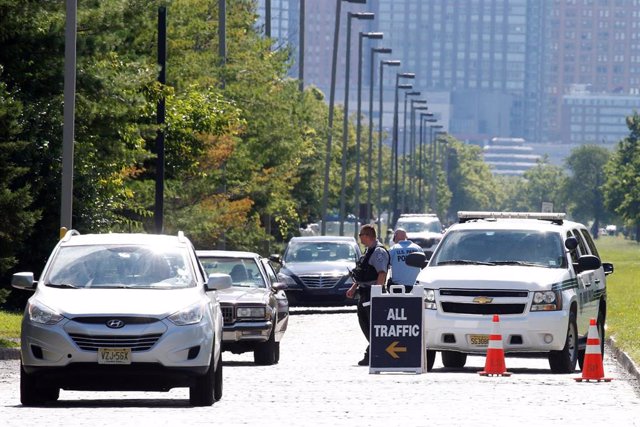 Police in New Jersey, United States – REUTERS / BRENDAN MCDERMID – Archive
MADRID, Dec. 10 (EUROPE PRESS) –
At least four people, including a policeman, have died Tuesday in a shooting in the US town of New Jersey, an event that has resulted in the death of the two suspects.
The event began with a shooting near a city cemetery, after which the two suspects have managed to flee and enter a store, a kosher supermarket located in Martin Luther King Drive.
The head of the New Jersey Police, Michael Kelly, has indicated that inside the store five bodies have been found, those of the attackers and three civilians who were inside when the first ones broke into the place.
Thus, he noted that during the incidents "hundreds" of bullets have been fired, as collected by the American television network CBS.
Shortly before, the mayor of the city, Steven Fulop, had indicated that a policeman had died and that an agent has been shot and that two others are being treated for the impact of splinters.
He also added that inside a city store there were "multiple dead", without giving more details, while adding that at the moment "there are no indications" that it is an attack.
US President Donald Trump has said he has been informed of the "horrible shooting." "Our thoughts and prayers are with the victims and their families during these very difficult and tragic moments," he said.
"We will continue to monitor the situation while supporting local and state authorities on the ground," he said, in a message posted on his account on the social network Twitter.
For his part, the governor of New Jersey, Phil Murphy, has expressed his condolences to the members of the New Jersey Police Department and the residents and students of a nearby school who are locked up for security reasons.