Former S Club 7 star warns: Don't get breast implants
The singer and actress had her implants removed following years of health issues since going under the knife in August 2013.
The 37-year-old said in an interview with The Mail On Sunday: "Within six months my hair started to fall out in clumps.
"Then I started sleeping more and more – eventually 22 hours a day.
"I couldn't move from bed because my muscles were aching.
"I lost balance, I was always freezing cold and my brain fog meant I couldn't remember anything."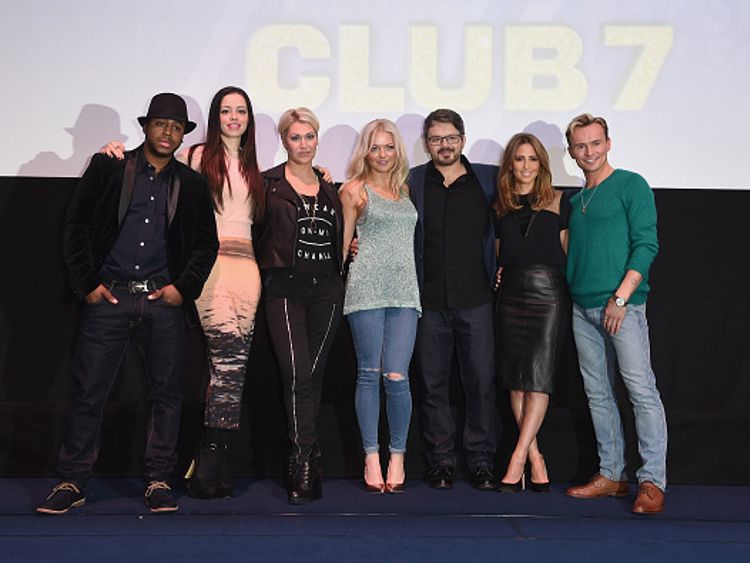 Spearritt revealed she visited a private doctor the following summer.
"He said I was anxious and depressed, and prescribed a maximum dose of Prozac," she said.
The former pop star was also prescribed the anti-anxiety and epilepsy drug Pregablin ahead of an S Club 7 reunion tour in 2015.
Spearritt said it only masked her symptoms enough to get through the performances.
"Doctors didn't listen," she said. "I felt like I was dying. I could barely walk."
By the end of 2015, she said she had spent £100,000 on doctors treating her symptoms.
The star, who appeared in EastEnders in December 2017 and in a charity boxing match for Sport Relief in March 2018, later spoke to a US-based doctor who has been removing breast implants in women for more than 20 years.
He advised Spearritt to have hers removed too, she said.
The former pop star had the operation in April 2016 and said she felt "60% better almost instantly".
She added: "I always suspected it deep down, but to hear a doctor finally give me an answer was the best feeling."
Spearritt said she felt "stupid and embarrassed that she'd done this to herself", and continued: "My temperature rose up to normal and my fever disappeared, as did the fatigue and anxiety."
She said she does not want to "scaremonger" but warned women considering the procedure to "read up on the potential dangers and read stories like mine".
She added: "Actually, yeah – just don't get breast implants."