Forest fires have killed more than 2,000 koalas in Australia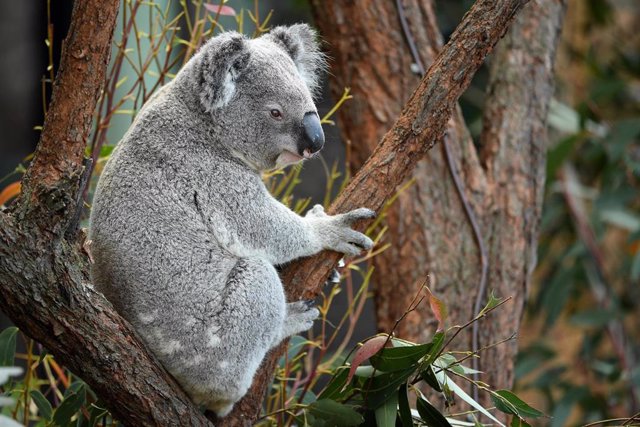 A koala at the Taronga Zoo Wildlife Retreat – Joel Carrett / AAP / dpa – Archive
CANBERRA, Dec. 9 (DPA / EP) –
Forest fires in the Australian region of New South Wales have devastated numerous areas in which the Koalas inhabit and would have claimed the lives of more than 2,000 of these marsupials since October, experts have told the state parliamentary commission investigating the situation.
The destruction has been so extensive that "we will probably never find the bodies," one of the environmentalists explained to the New South Wales parliamentary commission on the population and habitat of the Koalas.
Ecologist Dailan Pugh, president of the Northeast Forest Alliance, said more than 2,000 koalas could have died in the fires, which have killed up to a third of the habitat of these animals on the north coast.
In recent years, koala habitats have been destroyed due to extensive land use for agriculture and human development. In recent months, there have been devastating fires in two states, New South Wales and Queensland, where more than 140 bulbs are still burning, the ones that have hit them the most.
Thus, experts have warned that fires have increased the risk of extinction of the species. The director of the Koalas Hospital of Port Macquarie, Cheyne Flanagan, has indicated that one third of the koalas habitat on the north coast of New South Wales has been grazing the llamas.
"I think our original estimate of 350 koalas is probably very, very conservative. We have suffered several fires over the years but nothing like this is an 'Armageddon'," he stressed. "The impact of these forest fires is horrible and we still have the whole summer ahead," he has prevented.