Forest fires have killed more than 1 billion animals in Australia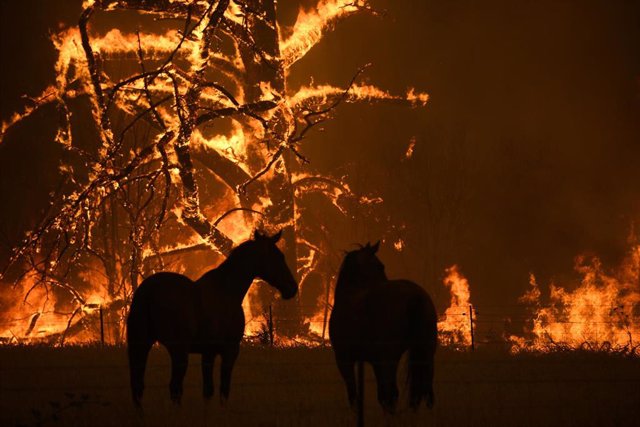 A forest fire in the state of New South Wales at the end of December 2019 – Dan Himbrechts / AAP / dpa
MADRID, Jan. 8 (EUROPE PRESS) –
Forest fires have killed more than 1 billion animals across Australia, including more than 800 million copies in the state of New South Wales, most affected by the flames, according to estimates by an academic expert from the University of Sydney, Professor Chris Dickman.
Several weeks ago, the professor at the University of Sydney School of Science offered a first estimate of the consequences of forest fires and spoke of at least 480 million dead animals.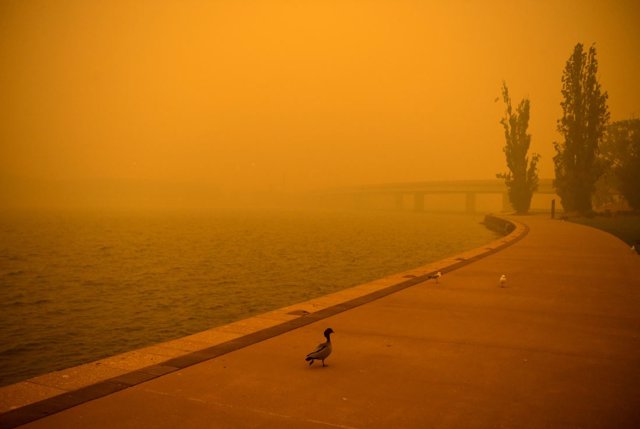 The coast of Lake Burley Griffin surrounded by smoke due to forest fires across the country – DPA
Taking into account that the fires have continued in Australia, especially in the state of New South Wales, the university professor has revised his estimate upwards to place it in more than 1 billion dead specimens, including species as characteristic of Australia as the koalas and the kangaroos.
"I think there is nothing like that that can be compared to the devastation that is taking place in such a wide area so quickly. It is a monstrous event in terms of geography and number of animals affected," said the university professor, in statements to the US radio station NPR.
"We know that Australian biodiversity has been declining over the last decades and it is probably well known that Australia has the highest rate of mammal extinction. Facts like these can accelerate the extinction process for other species. It is a very sad time," he affirmed
The academic expert has warned that Australia is clearly suffering "the effects of climate change." "It is sometimes said that Australia is the canary in the coal mine with the effects of climate change being the most serious and the earliest. We are probably seeing what climate change can be in other parts of the world with the early phases of this process in Australia, "he explained.
Dickman has emphasized that "scientists" must be heard again in the climate change debate and its effects to find out "what is likely to happen in the coming decades" and how biodiversity can be maintained "in this changing situation ".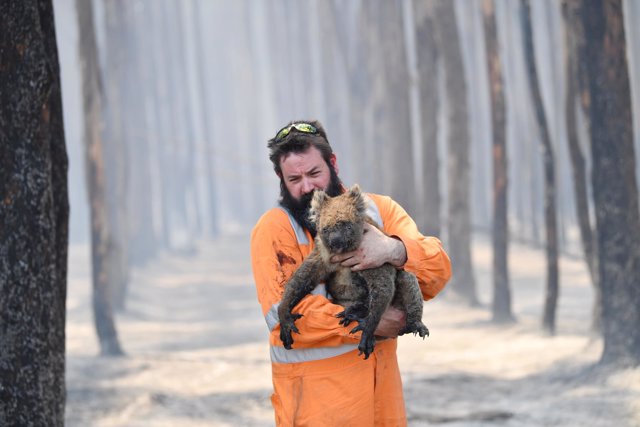 Emergency services rescuing a fire-injured koala – DPA
The professor of Sciences of the University of Sydney has said that the animals that have managed to survive the wave of forest fires have made it fleeing or getting underground and has warned that they will reappear in areas where there are now no resources to Let them feed.
In a statement, the University of Sydney has explained that Professor Dickman's estimate is based on a 2007 report prepared for WWF on the impact of loss of land on Australian wildlife in New South Wales.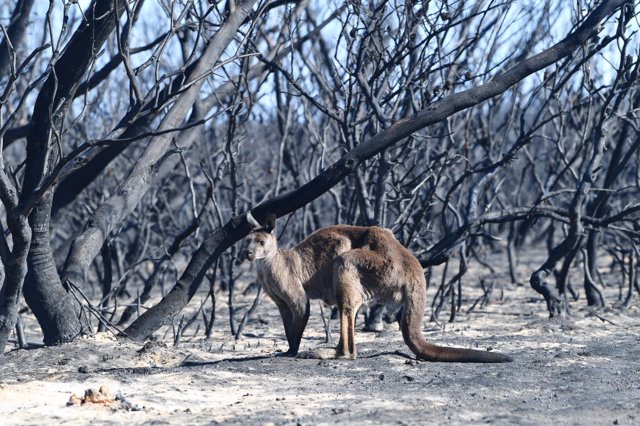 A kangaroo in Flinder Chase National Park during forest fires – DPA
"The authors have deliberately used highly conservative estimates to make their calculations. True mortality is likely to be higher than estimated," said the Australian academic center.
The estimate of dead animals includes mammals, excluding bats, birds and reptiles, although not counting frogs, insects and other invertebrates.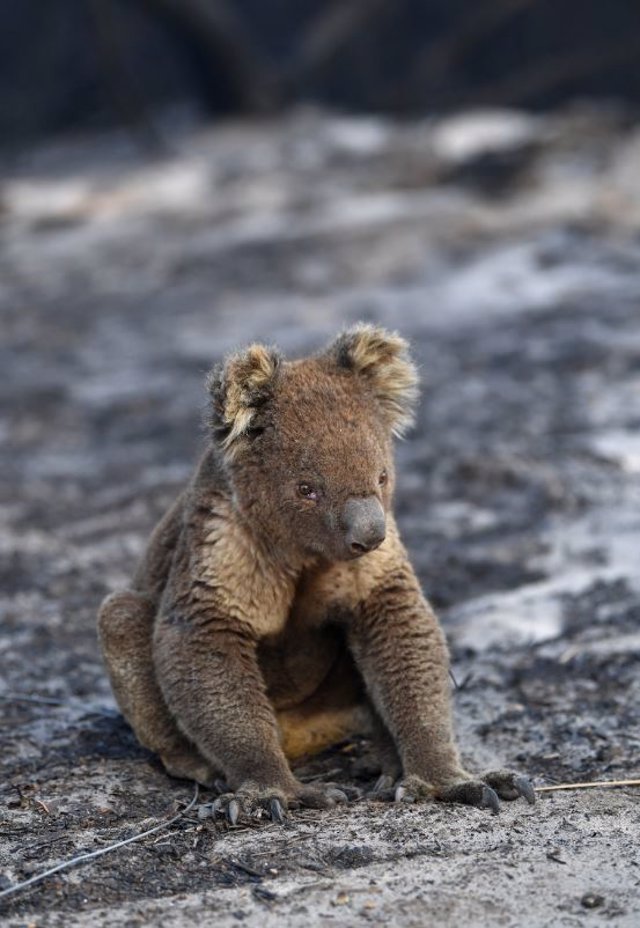 An injured koala sitting in a burned forest – DPA