Flood warnings as travel disruption feared
Families are set to face treacherous conditions as they return home from getaways after the long weekend, as forecasters predict heavy rain and strong winds will batter parts of England and Wales.
A Met Office yellow warning, which advises people to expect flooding and disruption to travel services, will be in place from midnight to 6am on Monday.
Thunderstorms have been predicted for the south for the rest of the day, but sunny spells could develop in parts of the south-west, the north of England and Scotland.
The Environment Agency has issued 25 red "immediate action required" flood warnings across England, with all of them in place for parts of the Midlands.
There are 47 orange "be prepared" warnings in place across the west, south and central England.
No flood warnings were in place for Scotland or Wales on Sunday night, while four were in place in Northern Ireland.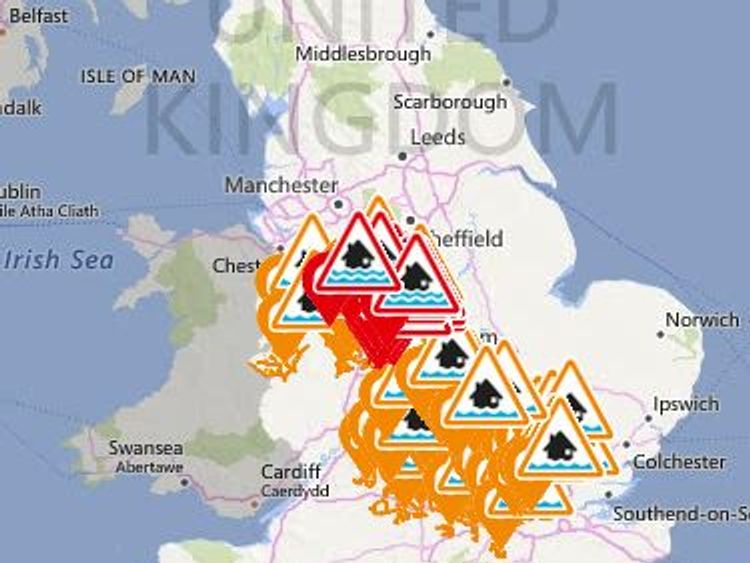 The Met Office's forecast for Bank Holiday Monday states there will be "low cloud across northeast Britain" that should "burn back quickly towards the coast".
It adds: "Some sunny spells developing for many, but further thunderstorms breaking out in the south."
Temperatures of around 26C have been predicted for midday in the southeast, while the northeast is predicted to be colder at around 16C.
It is forecasted to be around 23C in the northwest and 25C in the southwest.
The Met Office's yellow warning was downgraded from the "amber" level that was in place between 4.48pm and 9pm on Sunday, which warned of thunderstorms across parts of the Midlands and into north Wales.
Sky News weather presenter Jo Edwards has said it will be a "humid muggy night" in the South on Monday, with temperatures no lower than "14C or 15C in parts".
Ms Edwards said it will "cooler and fresher" in the North.
It comes after the UK was struck by lightning more than 60,000 times as the "mother of all thunderstorms" rolled across southern England on Saturday night and Sunday morning.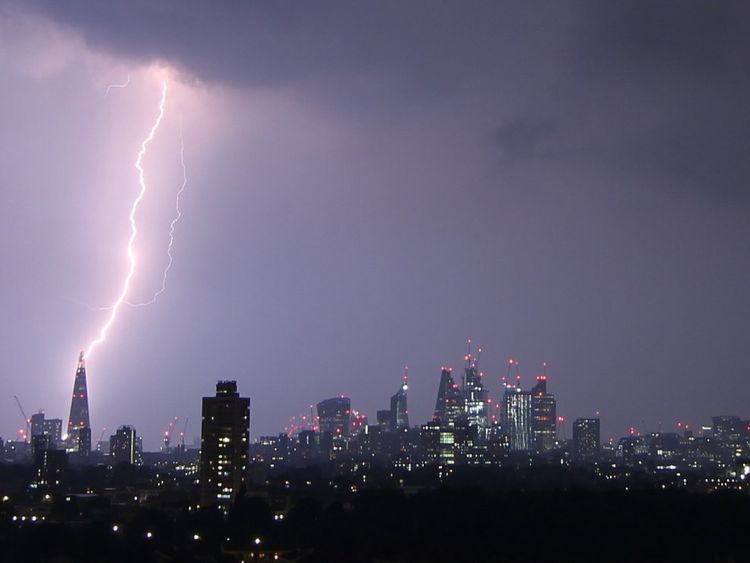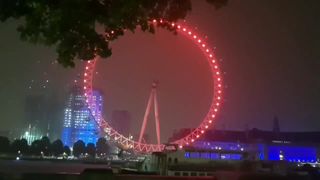 The London Fire Brigade said it had received more than 500 weather-related calls as the warm and humid bank holiday weather broke down into an "utterly intense" storm.
Alexander Walters, a journalism student in Birmingham, posted a video on Twitter of three people pushing a car after a road was flooded in Birmingham.
Scores of flights were delayed at Stansted Airport on Sunday after lightning hit an aircraft fuelling system, leaving planes unable to refuel.
More than 200 planes were delayed at the London airport, and another 31 departures and 18 arrivals were also cancelled on Sunday morning.