Flood risks and black ice follow the snow
Drivers are being warned to stay off the roads, as freezing rain creates treacherous conditions and major travel disruption across the UK.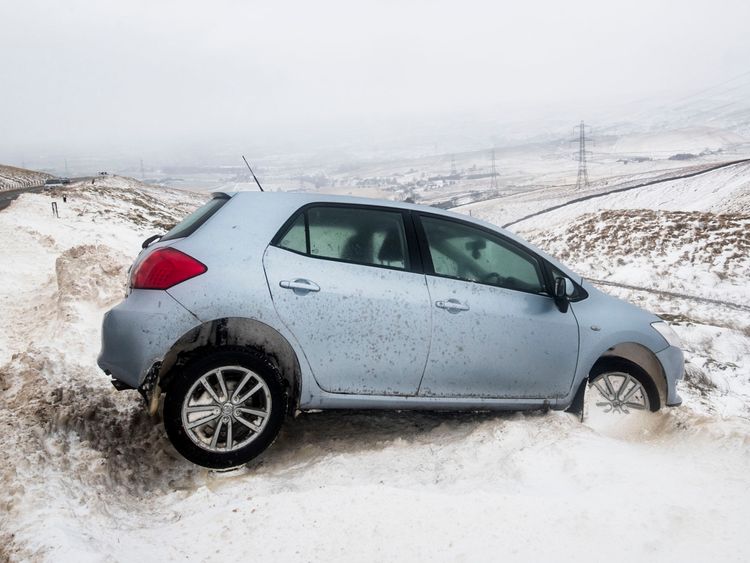 Yellow weather warnings for snow and ice are in place across much of England, Wales and Northern Ireland, remaining active until mid-morning on Saturday.
The RAC has urged people not to drive unless necessary, and asked those who must venture out on the road to check their lights and tyre treads.
The extreme weather has now claimed its tenth victim, hiker Alison Fox, 51, who became lost in snowy Scottish hills near Stirling on Thursday.
:: LIVE: Travellers 'risked electrocution' by leaving train stuck by ice
Risk to life warnings have now been lifted in Britain, but have been extended in Northern Ireland, where a red 'take action' warning has been given in the eastern counties.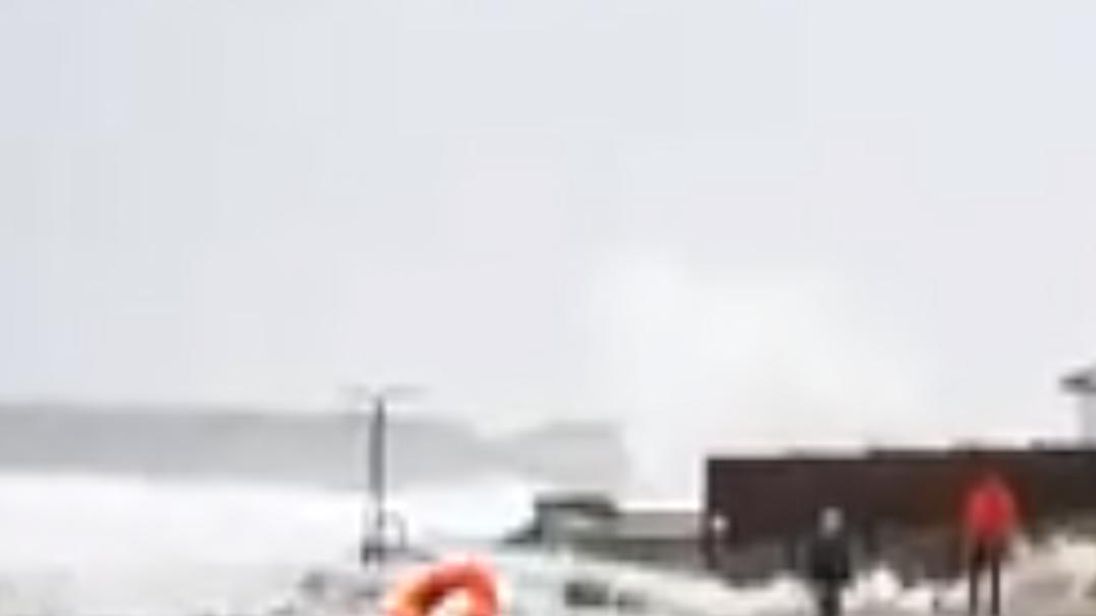 Tens of thousands of homes, farms and businesses were left without power in Ireland and on Friday, with those in the greater Dublin area and on the east coast worst affected.
While a gradual thaw will take place across the southwest over the weekend, Paul Gunderson, chief meteorologist at the Met Office warned that colder conditions could continue in the north, with a continued risk of snow, sleet and rain.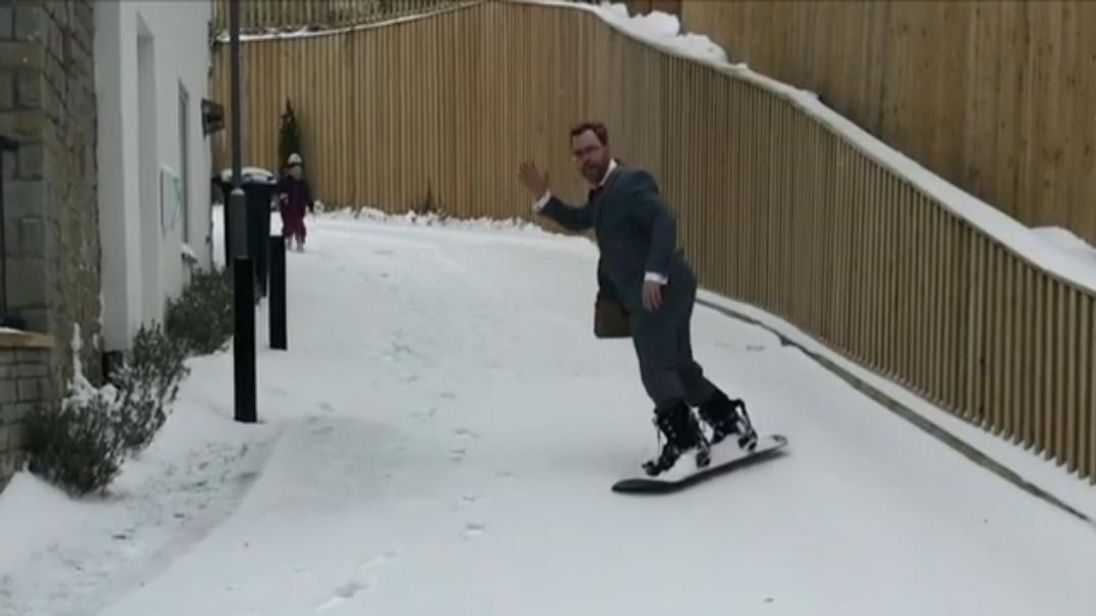 "As we head into next week there is likely to be more of a north-south split in weather conditions.
"The less cold air means there will be a gradual thaw, but this will freeze again overnight so ice is likely to be an additional overnight hazard together with low cloud and fog."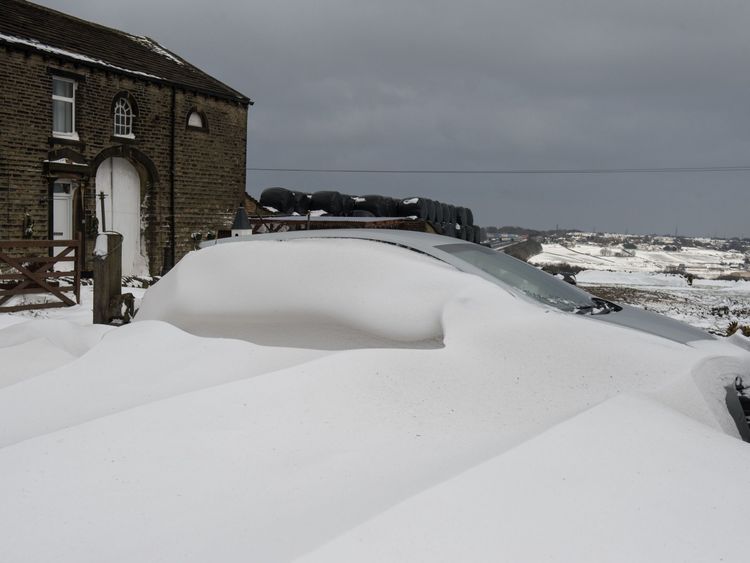 In what is now the coldest start to March on record, hundreds motorists found themselves stranded in their vehicles for up to 17 hours on Friday after a "major incident" was declared on the A303 in Wiltshire.
Troops were called in to help evacuate drivers, with the Army and Royal Marines also drafted in to help in similar incidents across Hampshire, Somerset, Shropshire, Devon Cornwall, Tayside and Fife.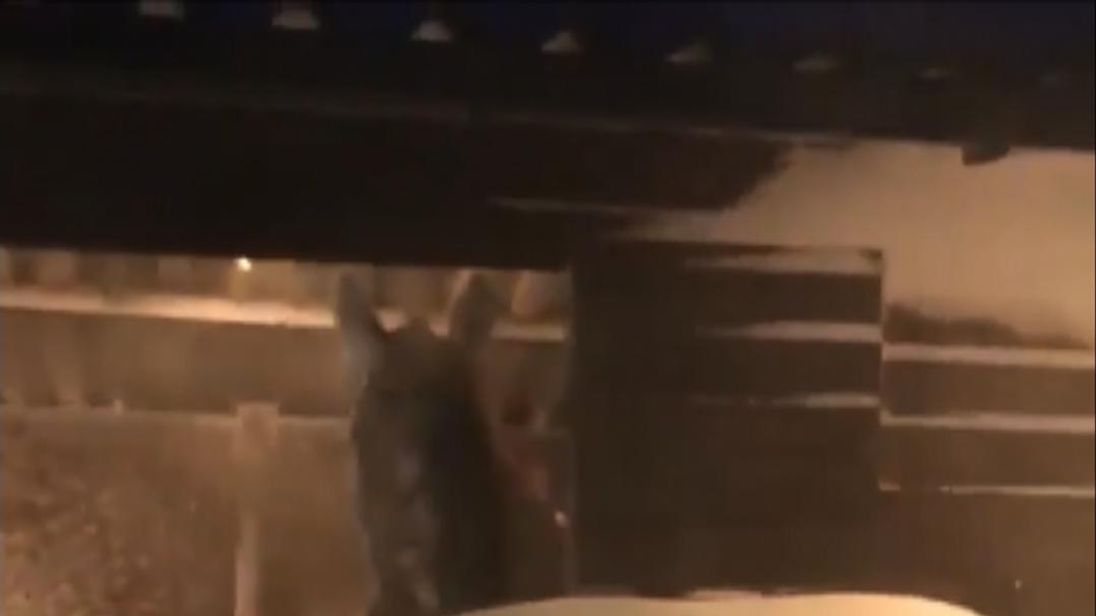 Airmen from RAF Wittering in stepped in to help nursing, care and medical staff get to patients following the fierce wind and deep snow that made many of Lincolnshire's roads impassable.
Red Cross volunteers across the UK have worked alongside the emergency services helping people affected by Storm Emma all across the country.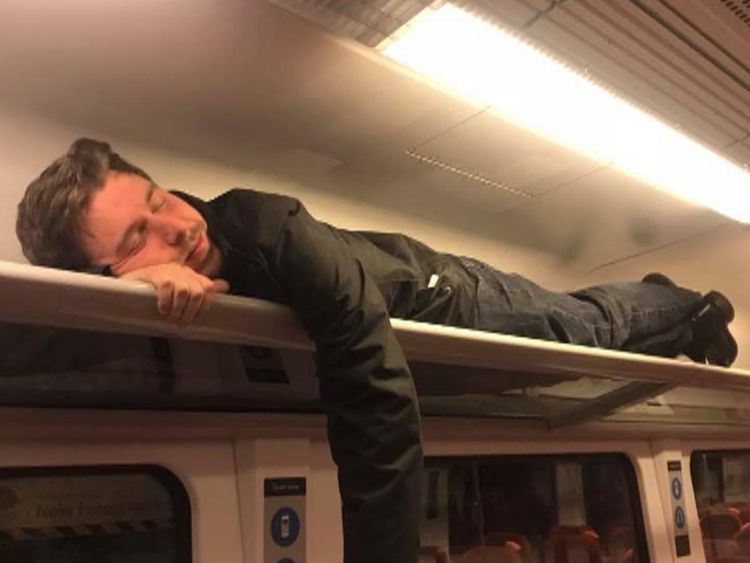 Elsewhere, parts of the M62 shut, with some motorists spending all night on the road.
Rail users have not escaped the travel mayhem, with passengers on a London to Bournemouth service trapped for nine hours due to a "frozen conductor rail" at Brockenhurst station on Thursday night.
On Friday evening, some commuters risked electrocution by jumping from a train in Lewisham in south London after it became stuck due to ice on the track.
After several hours, frustrated passengers took the decision to force open the doors and walk down the tracks, risking being electrocuted by the 'third' rail or hit by other trains.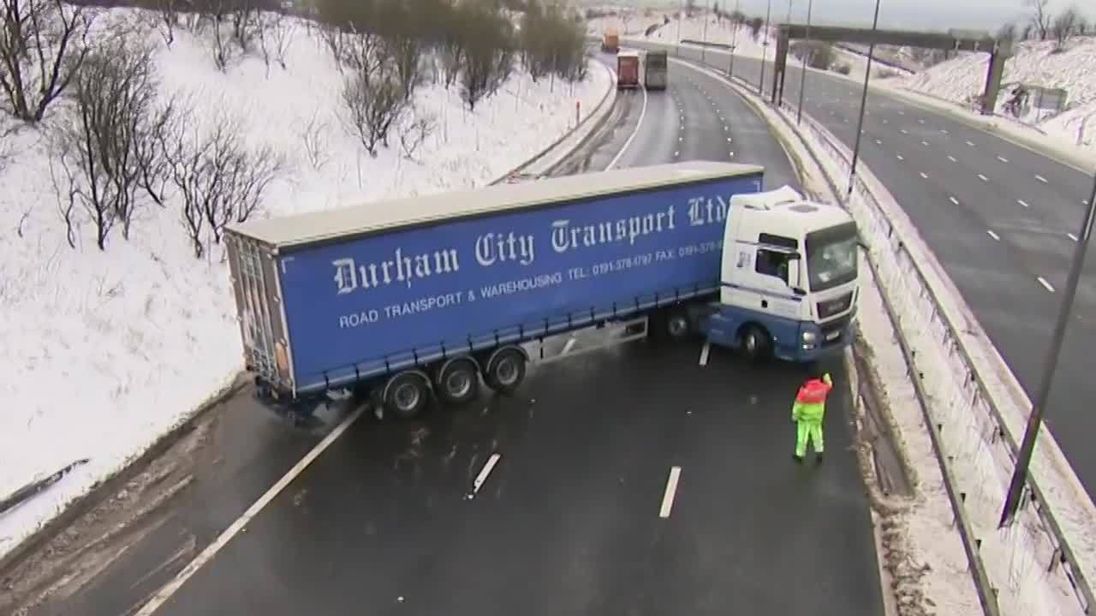 In Dublin, just hours after the city's worst snowstorm in decades, a Lidl supermarket was looted using a JCB digger to break down the wall. Nine people have been arrested following the incident.
Many farmers in rural communities across Wales and Ireland spent the day digging their sheep out of snowdrifts, with the risk to flocks particularly high due to the approach of lambing season.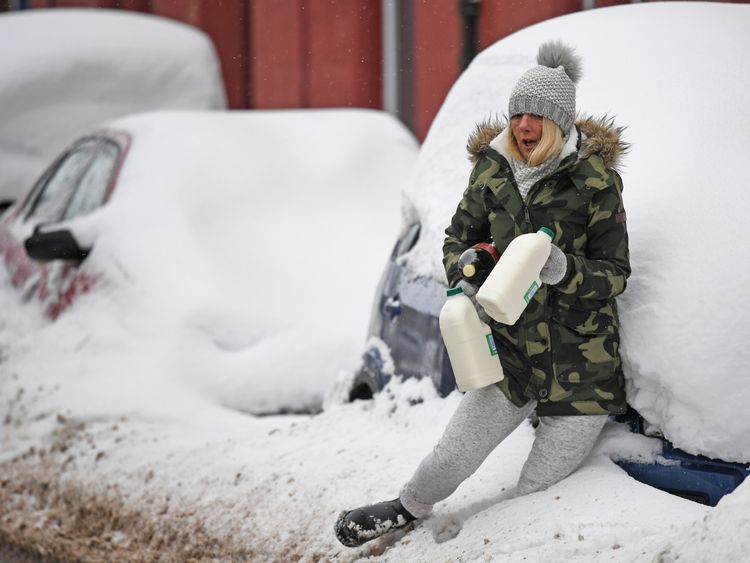 Photos were shared on social media of shops in snow-hit areas of Scotland showing empty shelves as basics like bread and milk ran out.
Deputy First Minister John Swinney called on shoppers to be "patient and sensible" when purchasing food and fuel following the extreme weather conditions.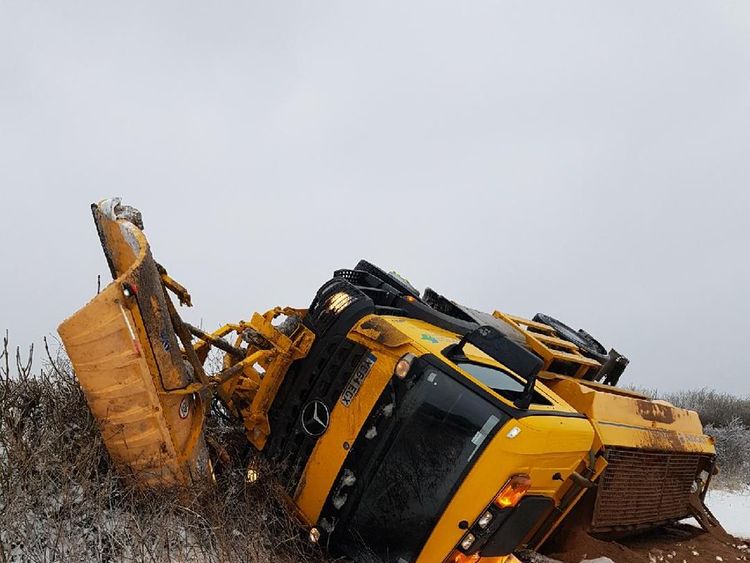 Around 1250 flights have been cancelled from UK and Irish airports, with long delays at Heathrow and Gatwick.
More from snow



Drivers still ignoring snow warnings and 'risking lives'




Snow baby Sienna born on side of busy A66 in freezing conditions




Hundreds left stranded for hours on snowed-in Scottish motorway




Another day of sub-zero weather for UK amid 'risk to life likely' alert




Travel warnings as fresh snow blast sweeps UK




RECAP: Delays and cancellations as snow hit UK
Cancellations and delays on the majority of train lines, with Southern, South Eastern Gatwick Express and Thameslink passengers advised not to travel.
There are also closures to main roads, including the A303 in the south of England, A1 in the north east and the Transpennine routes M61, A628 and A66.