The Norwegian Refugee Council warns that it is the fastest displaced crisis in the world
MADRID, Jan. 28 (EUROPE PRESS) –
"There is no one to protect us in our localities," says Sarah from a camp for displaced people in Barsalogho, in northern Burkina Faso, where she has fled the growing violence in which the African country has been immersed and that It has caused what is the fastest growing displacement crisis, according to the Norwegian Refugee Council (NRC).
The number of internally displaced persons in the country has increased tenfold in the last year to exceed 560,000 and the figure is expected to shoot up to 900,000 in April amid a growing wave of attacks by jihadist groups, but also an incipient inter-community violence that confronts communities that until now lived peacefully. The dead in attacks have gone from about 80 in 2016 to more than 1,800 in 2019.
"I don't understand what happened, we used to talk to each other," says Mariam, one of the approximately 75,000 displaced people in Barsalogho. "If there were tensions between communities, leaders argued according to our tradition. Now, nobody talks anymore, there are walls between us," he summarizes.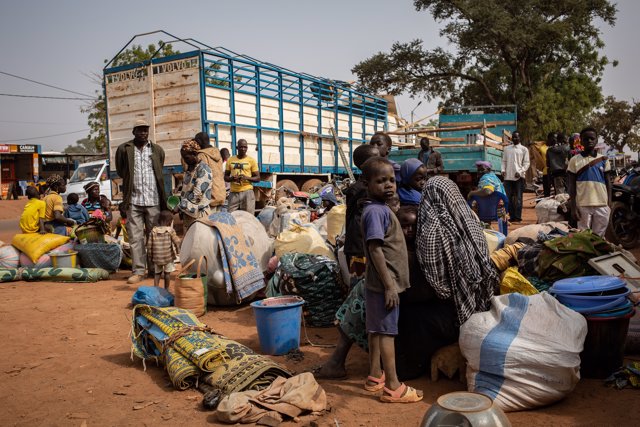 Photo: TOM PEYRE-COSTA / NRC
Communities affected by violence have told the NGO that they no longer feel safe. "The Army came to protect us but then they left our town. That's why we had to come here, because there is no one to protect us in our localities," laments Sarah, 22. "There are soldiers here, but there aren't many soldiers left in the village," he emphasizes from Barsalogho, where he arrived after fleeing Guiendebila.
From the NRC they defend that although it is the responsibility of the states to guarantee the security of the population, military operations should have as a priority the protection and guarantee that they do not put the population in a greater danger, causing new displacements and increasing their vulnerability.
NGOs defending Human Rights have repeatedly reported abuses and violations of fundamental rights by security forces during their operations, which has also caused victims and displacements.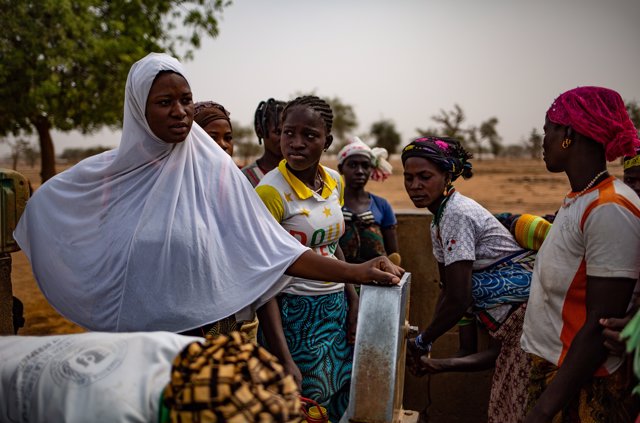 Photo: TOM PEYRE-COSTA / NRC
According to the NRC, some of the large-scale military operations, in which French troops from the 'Barkhane' operation also participate, against terrorist groups have had serious humanitarian consequences, pushing some communities to flee their homes.
"THEY KILLED OUR BELOVED BEINGS"
"The armed men threw us out of our homes and killed our loved ones, that's why we fled and came here," explains Fatoumata, who has been displaced twice and is currently in Kaya. "We don't have food or a roof over our heads. We don't have anything so we ask for help," the 67-year-old adds.
"Burkina Faso needs more than bullets and bombs. Military engagement alone is not protecting vulnerable communities," warns NRC Secretary General Jan Egeland after visiting the displaced in Burkina Faso. "Donors who support military efforts to quell extreme violence have not yet responded to enormous humanitarian needs with the same emphasis," he laments.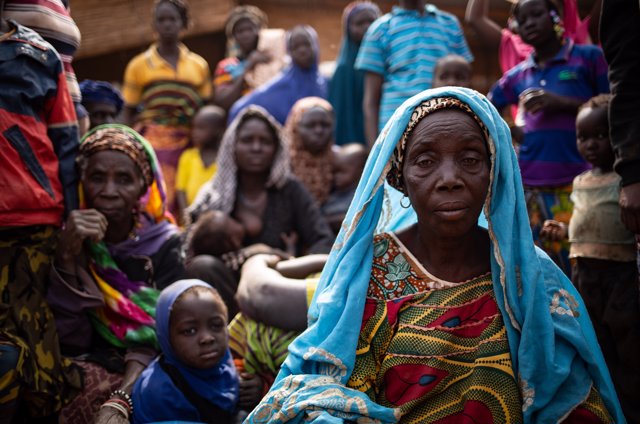 Photo: TOM PEYRE-COSTA / NRC
The Norwegian NGO warns that Burkina Faso is also on the verge of a food crisis since one in ten people will need assistance in this area by June. Thus, there are currently 1.2 million people in need of food assistance, a figure that is expected to reach 1.9 million for the summer shortage season unless something is done.
On the other hand, armed groups have deliberately attacked schools and teachers, leaving more than 330,000 children without access to education. This makes children more exposed to sexual exploitation, forced labor or recruitment by armed groups. In addition, 95 health centers have been closed and 135 operate at minimum levels, which is affecting access to health care for some 1.2 million people.
SMALL HUMANITARIAN RESPONSE FOR A HUGE CATASTROPHE
"Insecurity and lack of funds are seriously hampering our work," says Egeland, for whom "donor governments have not understood that this is the fastest growing displacement crisis in the world." "There is still a small humanitarian response in a huge humanitarian catastrophe," he laments.
In 2019, of the 187 million dollars requested by the UN and NGOs working in the country, only 48 percent of the funds were received. By 2020, 295 million dollars have been requested. "We need to urgently increase our presence to offer the assistance and protection that these families deserve," says the NRC secretary general.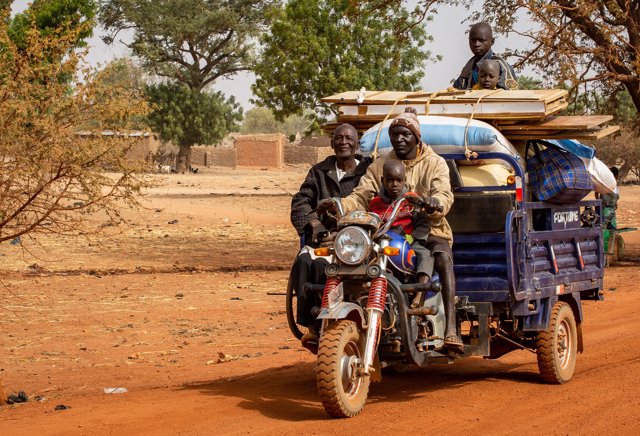 Photo: TOM PEYRE-COSTA / NRC
"Many have told me that they cannot sleep at night for fear of new attacks. Many are homes headed by single women, since their husbands and fathers are often dead or have fled from selective murders of men," Egeland illustrates.
Thus, the NRC claims that the international community, together with the regional actors that support the military response, also recognize that the causes at the root of the conflict must be addressed and that dialogue between communities and authorities must be recovered.