Five philosophical questions to ask about Star Wars: The Last Jedi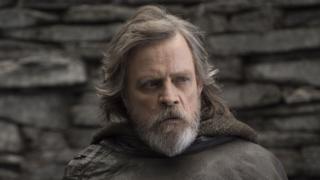 Star Wars fans in galaxies far, far away are being given the chance to go deep into the philosophy of the movies.
The world is bracing itself for Jedi-mania when Episode VIII of the franchise hits cinema screens on Friday.
At the same time Glasgow University is putting final touches to an online course in all things Star Wars.
From lightsabers to Luke Skywalker, fans and philosophers will uncover the deeper meanings behind the films.
Lecturer and child-of-the-80s Star Wars fan John Donaldson is responsible for turning the films into philosophy studies.
He started a classroom-based course last Star Wars Day (May the fourth) and was surprised at who was interested.
"We wanted to make philosophy more accessible and get people interested by focussing on pop culture," he said.
"We have had a 12-year-old, retirees, some students, and a lot of professionals.
"Lots of people from around the world were interested, so we created an online course."
Natural or magical?
Star Wars and Philosophy: Destiny, Justice and the Metaphysics of the Force introduces fans to the ideas of free will and the link between free will and moral responsibility.
And it attempts to establish if The Force is natural or magical.
Released in the UK on Friday, The Last Jedi sees Mark Hamill and the late Carrie Fisher reprise their roles as Luke Skywalker and Princess Leia.
British actors Daisy Ridley and John Boyega also return from Star Wars: The Force Awakens, as do Adam Driver, Oscar Isaac and sprightly robot BB-8.
The course is open to the general public but does not carry degree credits.
Dr Donaldson is looking forward to seeing the new film and exploring its philosophical themes: "The themes are fairly consistent and I expect they can be applied to Episode VIII."
He has outlined five big questions fans should ask themselves during The Last Jedi.
1. If the characters in Star Wars have their destiny dictated to them by The Force, how can they choose to do anything themselves?
2. Is it possible there might be room for manoeuvre for the characters when their overall destiny is directed by The Force?
3. If the character is directed by The Force, how can they be morally responsible for what they do?
4. Is The Force a natural, non-magical thing? Or is it a non-natural, magical thing?
5. What's the difference between a natural, non-magical thing and a non-natural, magical thing?
If you are after the answers, Dr Donaldson recommends looking into his course.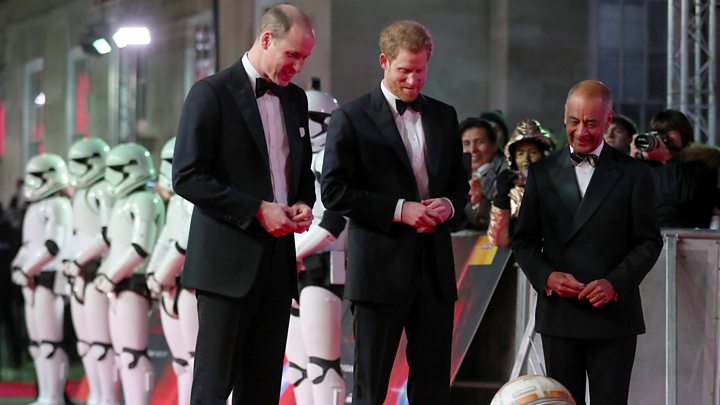 Picking up where 2015's The Force Awakens left off, The Last Jedi sees Rey (Ridley) try to persuade Luke, now a reclusive hermit, to rejoin the Resistance.
Spectacular effects, lightsaber duels, outlandish creatures and surprise revelations help fill the film's 152-minute running time.