Five advisers to the congressional Democrat resign against the 'impeachment' who plans to join the Republicans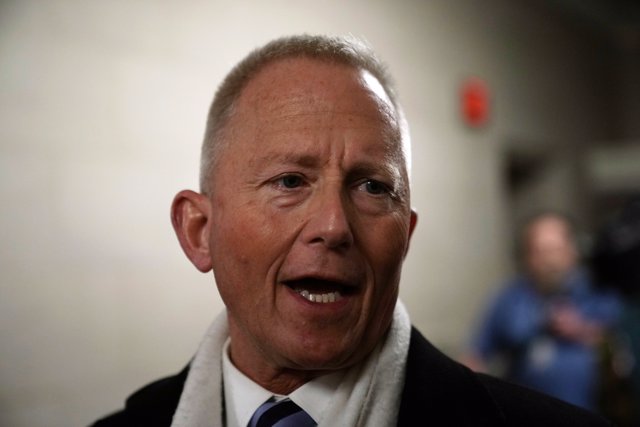 Democratic Congressman Jeff Van Drew – GETTY
MADRID, Dec. 16 (EUROPE PRESS) –
At least five of the advisers who work with Democratic Congressman Jeff Van Drew have announced his resignation after several sources said he plans to join the Republicans for opposing the impeachment against US President Donald Trump.
The five advisers – Javier Gamboa, Edward Kaczmarski, Justin M. O'Leary, Mackenzie Lucas and Caroline Wood – have written a letter stating that "they cannot continue working with the congressman due to conscience problems."
"We appreciate the opportunity that the congressman has given us and we are proud of the work we have done together for the people of New Jersey," says the letter to which the local television network CNN has had access.
"Unfortunately, President Trump does not represent the values ​​we consider necessary for the positions held," the advisors have lamented, who have made the decision after Van Drew communicated to several co-workers his intention to change parties.
The Democrat has justified his opposition to the political trial against the US president and has indicated that the Trump administration's management of foreign policy regarding Ukraine does not deserve the removal of the tycoon.
"An 'impeachment' is a very specific and very serious action. It is literally similar to declaring a war because it marginalizes voters," he said. "So, some people … may not like the people who voted for Trump, but they still voted. So millions of those people would be deprived of their rights," he said.
In addition, he has warned that if the Senate refuses to dismiss him, as expected, Trump will use absolution as ammunition in his election campaign for the 2020 presidential elections.
For his part, Trump has ruled on the congressman's decision and thanked him for his "honesty." "All Democrats know you're right, but unlike you, they don't have the 'guts' to say it!", The president said through his Twitter account.