First pictures of royal wedding carriage
The couple have chosen an Ascot Landau carriage for their procession.
The horse-drawn carriage will travel from St George's Chapel at around 1pm, taking the newly married couple through Windsor Town returning to Windsor Castle along the Long Walk.
Prince Harry and his bride will be highly visible in the open carriage, with the design enabling the pair to sit quite high up.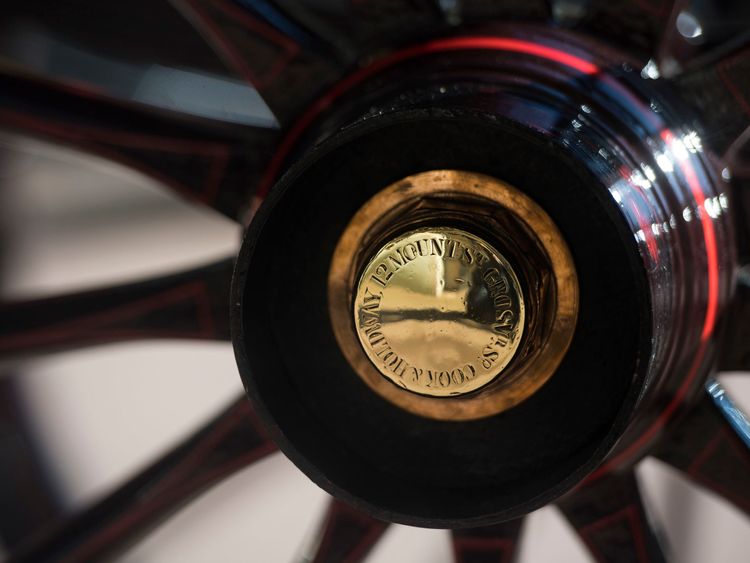 The carriage the pair will ride in was built in 1883.
Although the weather on 19 May is expected to be sunny with some clouds, a backup carriage has been chosen in the event of severely wet weather.
If it does rain, Harry and Meghan will travel in the Scottish State Coach.
Built in 1830, a new top was created in 1969 with large windows, and a partial glass roof, to allow spectators to see the passengers.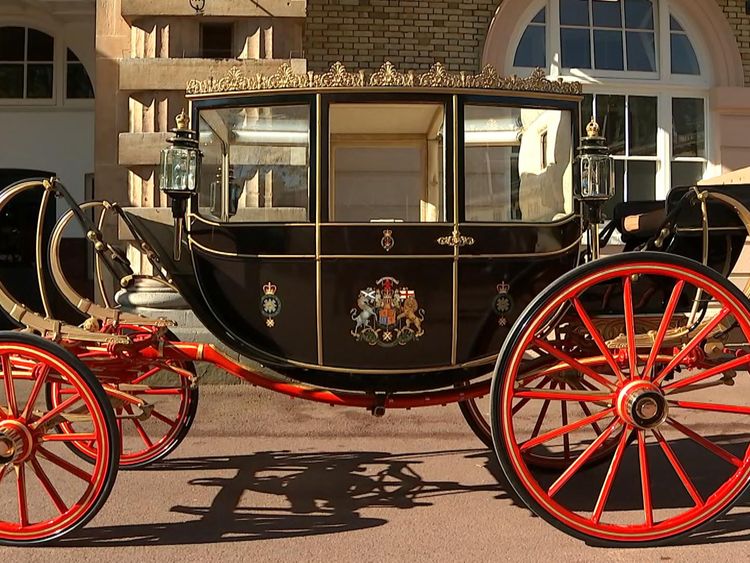 Kensington Palace tweeted images of the carriage, explaining that the Ascot Landau is one of five in the Royal Mews.These carriages have been used for Coronations, Royal Weddings and State Visits.
Prince Harry and Ms. Meghan Markle have selected the Ascot Landau carriage for their procession through Windsor Town after their wedding on May 19th. pic.twitter.com/uR9bKgqmiX

— Kensington Palace (@KensingtonRoyal) May 2, 2018
The Ascot Landau will be the centre piece of public celebrations after the couple marry in St George's Chapel at Windsor Castle.
"Prince Harry and Ms Markle are very much looking forward to this short journey which they hope will be a memorable moment for everyone who has gathered together in Windsor to enjoy the atmosphere of this special day," a spokesperson for Kensington Palace said.
:: Royal wedding: The ultimate guide
Crown Equerry Colonel Toby Browne, who runs the royal mews, said the type of carriage chosen is one Harry knows well as two Landaus were used during William and Kate's carriage procession after they married in 2011.
Prince William, Harry's brother, rode in a 1902 State Landau with Kate Middleton on their wedding day. It was the same carriage used by William's parents, the Prince of Wales and Princess Diana, on their wedding day.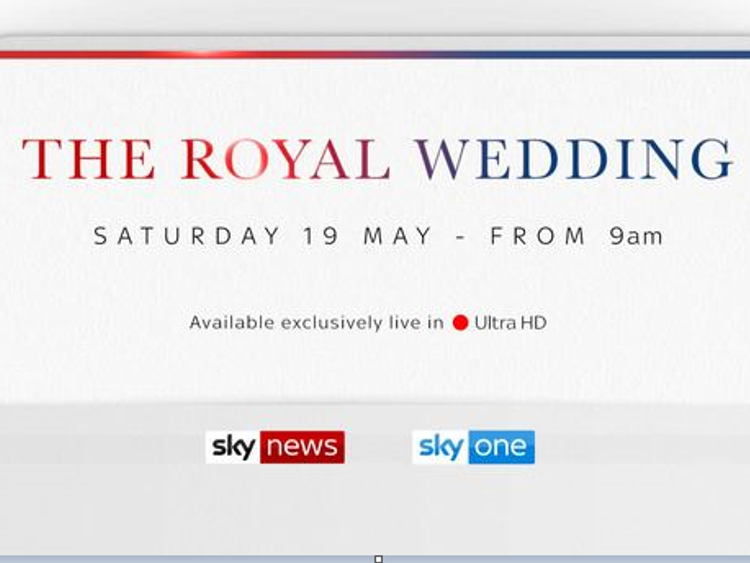 More follows…