Finsbury Park suspect 'warned of his intentions'
Darren Osborne, 48, of Glyn Rhosyn in Cardiff, is accused of deliberately driving a hired van into a group of worshippers on 19 June last year.
One man, 51-year-old Makram Ali, was killed and nine others injured in the attack.
On Tuesday, Woolwich Crown Court heard evidence from multiple witnesses who said Osborne had been asked to leave his local pub near his home city the day before the attack, after upsetting drinkers and staff with Islamaphobic statements.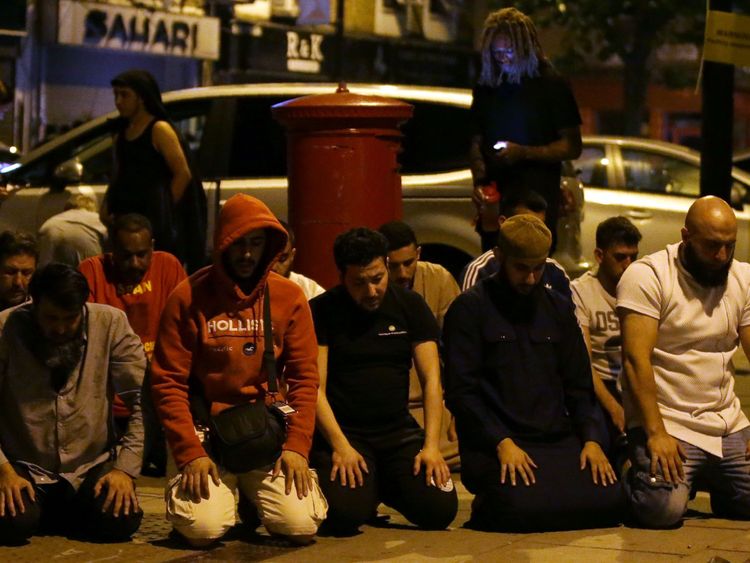 It is alleged he said "all Muslims are terrorists" and that he was "going to take matters into my own hands".
One witness, Calum Spence, was asked to help remove Osborne, who was speaking in an "aggressive and agitated manner". When Mr Spence said he was in the Army, Osborne said he was too but would not say which regiment he was in.
"You'll find out tomorrow," it is alleged he said.
Prosecutor Jonathan Rees QC said Osborne drove to London the next day and attempted to target an Islamic march but couldn't gain access.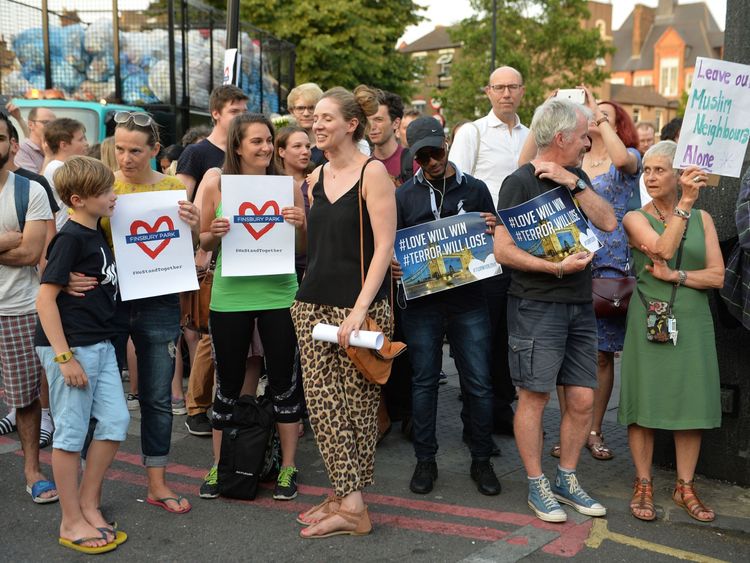 The prosecution accuse him of carrying out the "act of terrorism".
Earlier in the trial, the court heard how Osborne's internet search history and social media records showed that he had researched Islamic State, Lee Rigby, Britain First, EDL founder Tommy Robinson and Britain First's deputy leader Jayda Fransen.
The jury was also shown evidence that Osborne had received Twitter messages from an account linked to Tommy Robinson. The messages urged Osborne to join a rally and pledge money to a legal campaign.
Osborne denies murder and attempted murder.
The trial is expected to last for two weeks.