Fighting between Kurdish forces and Kurdish militias continues one month after Ankara's offensive in Syria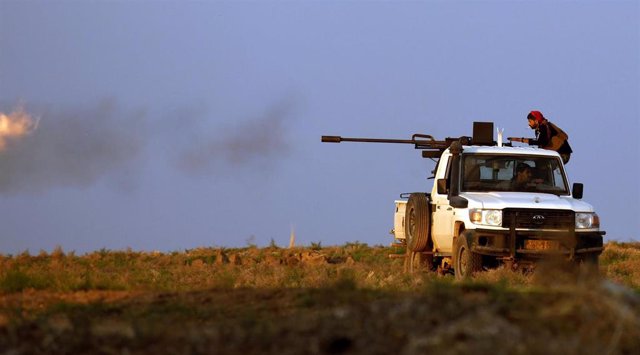 Syria fighting between Turkey and the Kurdish militias – Carol Guzy / ZUMA Wire / dpa
EL CAIRO, Nov. 9 (DPA / EP) –
Kurdish rebel forces and forces have engaged in strong clashes on Saturday in the Syrian towns of Tal Tamr and Abu Rasin, in the province of Hasaka (northeast of the country), when one month of the now suspended military campaign launched by Ankara is celebrated for End these militias.
Turkish fighter jets are supporting the operations of forces related to Ankara and have caused multiple casualties among Kurdish guerrillas and their Syrian allies, as confirmed by the London-based Syrian Observatory for Human Rights, which has a network of Fountains in the interior of the country.
Since the offensive began, Turkish forces and Allied rebels have advanced in 4,820 square kilometers of territory, and snatched from the Democratic Forces of Syria, the collective formed mainly by Kurdish militias, 13.1 percent of their territory in that area.
Two ceasefire agreements, first with the United States and then with Russia, were intended to end the fighting and allow the evacuation of Kurdish fighters and families, but skirmishes have continued throughout these weeks.
In fact, at least 92 civilians have died in northern and northeastern Syria since Turkey began its offensive, according to a recount by the UN High Commissioner for Human Rights, which has warned of the "very high price" paid by the population due to the armed conflict that remains open in the Arab country.
The figure, updated until November 5, includes 49 deaths from air, land, sniper and executions. During the same period, another 31 civilians have lost their lives due to improvised devices or explosive remnants in the area where Turkey develops its offensive against the SDS and the Popular Protection Units (YPG).
The High Commissioner has also noted the death of 12 civilians as a result of bomb explosions and ground attacks in areas that transcend the Turkish offensive, according to the organization's spokesman, Rupert Colville.
The office led by Chilean President Michelle Bachelet has especially warned of the growing "indiscriminate" use of improvised explosive devices (IEDs) in populated areas, mainly in areas under the control of allied groups in Turkey. "Most likely" is that they are the work of groups opposed to the offensive, according to Colville.