Fernández will testify as a witness in a corruption trial against Fernández de Kirchner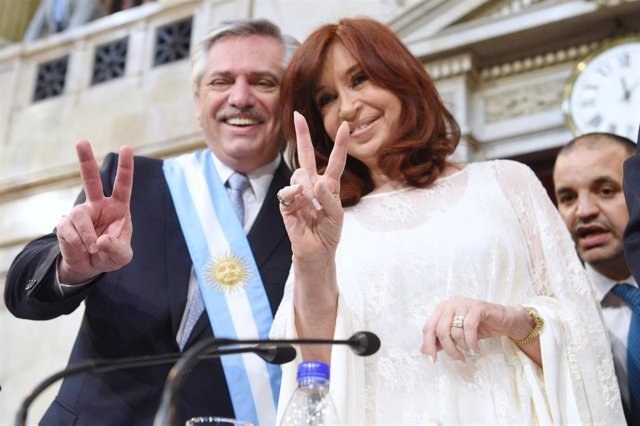 The president and vice president of Argentina, Alberto Fernández and Cristina Fernández de Kirchner – Sol Vazquez / Press Vicepresidenc / DPA – Archive
MADRID, Jan. 15 (EUROPE PRESS) –
The president of Argentina, Alberto Fernández, will have to testify as a witness in the corruption trial held against the former president and now vice president, Cristina Fernández de Kirchner, the first of a long list.
According to the Argentine newspaper 'Clarín', Fernández will be summoned towards the middle of the year, just after the winter recess, to declare in the trial that began last May against his 'number two', whose sentence is expected for year.
Fernández de Kirchner is accused of leading a criminal organization to defraud the State by contracting public works in the province of Santa Cruz through frontmen with the Austral Construcciones Group, owned by the Kirchner family. This would have billed 46,000 million pesos (more than one billion euros).
The tenant of the Casa Rosada could avoid going to the Federal Oral Court 2 by declaring in writing. Fernández de Kirchner had requested that the new president be among the 180 witnesses of the trial.
Fernández took office last December 10, although he became known as Chief of Staff of the governments of Fernández de Kirchner (2007-2015) and Néstor Kirchner (2003-2007).
Fernández de Kirchner has other criminal cases opened for similar crimes and, in some cases, an oral trial has already been ordered. The leftist leader attributes the judicial action to a political persecution orchestrated by the former Government of Mauricio Macri.