Fernández will not ask the IMF for 11,000 million dollars to disburse the loan granted to Argentina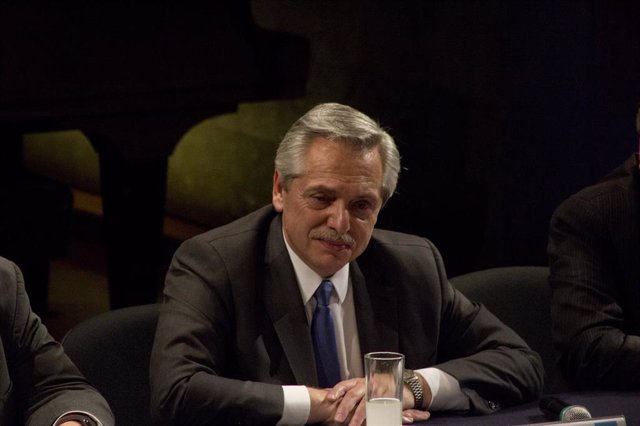 The elected president of Argentina, Alberto Fernández – Susana Gil / NOTIMEX / dpa
MADRID, Nov. 26 (EUROPE PRESS) –
The president-elect of Argentina, Alberto Fernández, announced on Tuesday that he will not ask the International Monetary Fund (IMF) to give him the 11,000 million dollars that remain to be disbursed from the loan of 57,000 million dollars granted to the outgoing Government of Mauricio Macri .
Argentina suffers the nth economic crisis of recent years, so the Government of Macri went to the IMF to give an injection of 57,000 million dollars, of which it has already delivered 45,000 to the country.
"The money is not coming (pending)," Fernandez said in an interview with Radio with Vos. "I have a problem and I'm going to ask for 11,000 million more? What I want is to stop asking and let me pay," he explained, according to 'La Nación'.
Fernández has assured that Argentina will pay the debts already contracted because it is "a serious person", although it has influenced that, for the same reason, the southern nation cannot continue borrowing: "I do not want to sign agreements that we are not going to fulfill".
In addition, it has claimed "time" for the country to develop, without clarifying exactly what it means. "We want them not to lend us more money, but to let us develop. Let's discuss the time I need to develop, but don't give me more money," he said.
Fernández, a 'Kirchner' candidate, won in the first round the presidential elections held on October 27, ending the four years of the Macri Government, which will leave Casa Rosada on December 10.
The 'Kirchnerist' governments were very critical of the IMF, but the relationship improved during Macri and Fernández's tenure aims to keep it while deploying its economic policy.