Fernández will announce Friday his Government, in which he denies a great influence of Fernández de Kirchner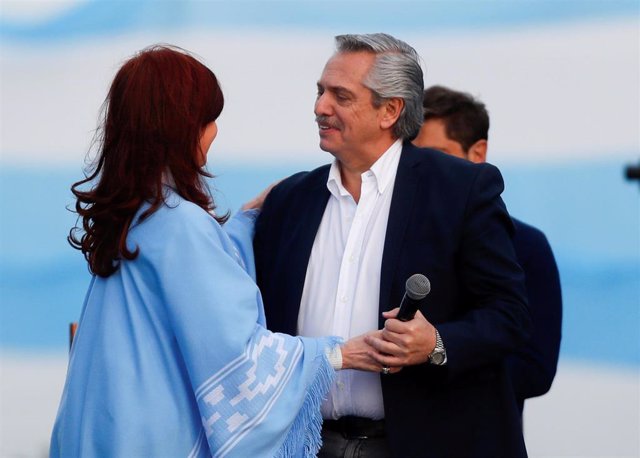 Alberto Fernández and Cristina Fernández de Kirchner at an election ceremony in Mar del Plata – REUTERS / AGUSTIN MARCARIAN – Archive
MADRID, Dec. 3 (EUROPE PRESS) –
The elected president of Argentina, Alberto Fernández, has revealed on Tuesday that he has already decided who his ministers will be, although he has indicated that until Friday he will not announce his Government, clarifying that his vice president, Cristina Fernández de Kirchner, "does not filled with proper names. "
Fernández has advanced in an interview with the Argentine radio station Radio Metro that his future ministers "are all elected", although we will have to wait until Friday to know who they are.
"You will see that Cristina did not fill it with proper names," he said. "Cristina influenced the same as any person I value her opinion," he said, according to the Argentine newspaper 'La Nación'.
In this regard, he has mentioned Sergio Massa, a prominent opponent of 'Kirchnerism'. "He is also someone whom I value a lot and listen to," said the future tenant of the Casa Rosada.
However, he stressed that, although he has heard "everyone" the final decision on who will integrate the future Cabinet he has taken. "This is the Frente de Todos and I am looking for everyone to be represented, but those who are (in the Government) are people who … enjoy my confidence and my intellectual respect," he said.
Fernández, a 'Kirchnerist' candidate who took the former president as an aspirant to the Vice Presidency, won in the first round the presidential elections held on October 27, defeating Mauricio Macri, who aspired to a second term.
The fact that Fernández de Kirchner was the 'number two' raised the doubt that Fernández was a mere puppet, although he already asserted during the election campaign that the president will be him.