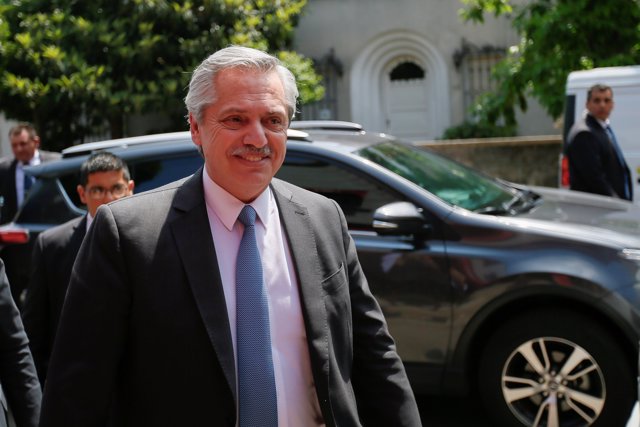 The President of Argentina, Alberto Fernández – REUTERS
BUENOS AIRES, Nov. 28 (EUROPE PRESS) –
The elected president of Argentina, Alberto Fernández, has lamented the "deplorable" state of the public accounts of the southern country, although he stressed that the government does not want to take off, adding that the obligations will be paid when there is more growth.
"I do not want to take anyone away or let us pay what we owe (…) That debt will not be paid by those who have less, those who produce and give employment," Fernández said during his speech at an event organized in Buenos Aires for the Argentine Industrial Union.
In this sense, the president-elect has expressed his will to boost the economy. "We are going to pay the day we have grown, produced more, exported more and obtained the dollars to pay that debt," he said in statements collected by the Argentine press.
Last Tuesday, Fernández announced that he will not ask the International Monetary Fund (IMF) for the delivery of the 11,000 million dollars (9,996 million euros) that remain to be disbursed from the loan of 57,000 million dollars (51,798 million euros) granted to the Outgoing Government of Mauricio Macri.
Argentina suffers the nth economic crisis of recent years, so the Government of Macri went to the IMF to give an injection of 57,000 million dollars, of which 45,000 million have already been delivered to the country.
Alberto Fernández, a 'Kirchner' candidate, won in the first round the presidential elections held on October 27, ending the four years of the Macri Government, which will leave Casa Rosada on December 10.