Fernández and Macri begin the transition in Argentina with a first one-hour meeting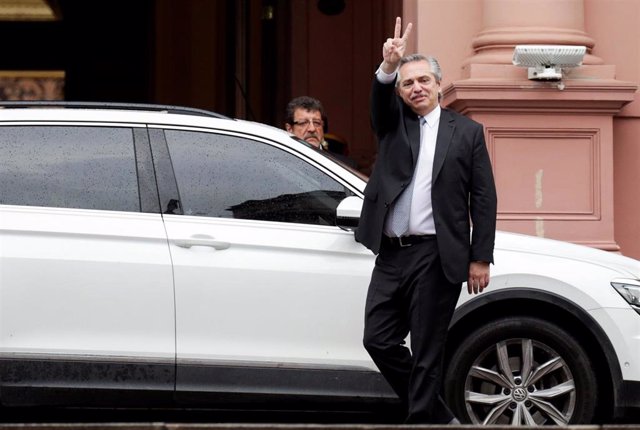 Alberto Fernández upon his arrival at the Casa Rosada to meet Mauricio Macri – REUTERS / RICARDO MORAES
BUENOS AIRES, Oct. 28 (EUROPE PRESS) –
The president of Argentina, Mauricio Macri, has received this Monday at the Casa Rosada which will be his successor, the candidate 'Kirchner' Alberto Férnandez, with a view to addressing the transition after the elections held this Sunday and which resulted in the victory of the candidate of the Frente de Todos.
The working breakfast of both has been extended for one hour, as reported by local media, and has allowed the process to begin before the transfer of powers scheduled for December 10.
Fernández has arrived at the Casa Rosada accompanied by his spokesman, Juan Pablo Biondi, although the encounter with Macri has been a face-to-face solo between them. The president-elect has arrived around 10.30 local time and has left an hour later, without making statements to the press at any time.
The meeting took place just hours after Fernandez won the victory with just over 48 percent of the votes, compared to 40 percent obtained by Macri, who acknowledged his defeat and invited his opponent to discuss this Monday.
"I just talked to him, I invited him to breakfast because he has to start the process of orderly transition, to bring peace to all Argentines," said Macri after his telephone conversation with Fernandez, stressing that "the only important thing is the welfare of the Argentines. "
"We will start working from day one so that this is carried out in the best and most orderly way possible," said the Secretary General of the Presidency, Fernando de Andreis, who said that the objective is demonstrate "how a government can happen from one color to another" in Argentina.