Female genital mutilation costs almost 1.3 billion euros a year in treatments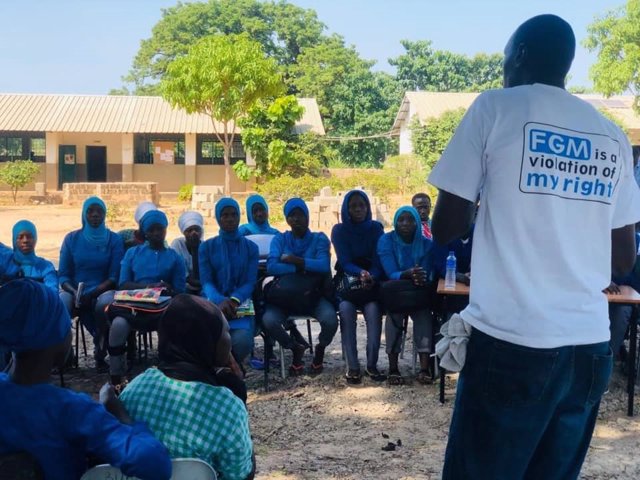 Safe Hands for Girls activity to raise awareness of the risks of genital mutilation in the Gambia – SAFE HANDS FOR GIRLS
UN Women Ambassador Jaha Dukureh, victim of this practice, recalls that it has consequences "for life and irreversible"
MADRID, Feb. 6 (EUROPE PRESS) –
Female genital mutilation (FGM) is considered a practice to eradicate, as established by the Sustainable Development Goals (SDGs) by 2030, but remains common in some thirty countries. The abuse entails not only irreversible physical and psychological damage for the victims, but also an economic burden that is put for the first time: almost 1.3 billion euros in treatments.
On the occasion of the International Day of Zero Tolerance with Female Genital Mutilation this February 6, the UN again warns of the risk that this year alone runs 4.1 million girls. More than 200 million women have suffered this practice, which, as the World Health Organization (WHO) recalls, does not provide any kind of medical benefit.
On the other hand, the physical and psychological damages derived from FGM are verified. Traumas, infections or hemorrhages are only a first risk for girls and women who carry the consequences for life, to the point that they are more at risk of complications during childbirth, mental illness or chronic infections.
WHO finds in a new report that addressing all these needs would cost $ 1.4 billion a year, which would mean that countries would allocate between 10 and 30 percent of their annual budgets to fund treatments. In contrast, according to the United Nations Population Fund (UNFPA), the cost of preventing mutilation is around $ 95 per girl.
The director of the Department of Sexual and Reproductive Health of the WHO, Ian Askew, recalls on the occasion of this day that "FGM is not only a catastrophic abuse of Human Rights that harms the physical and mental health of millions of girls and women" It also means "a leak of vital economic resources for a country."
Along the same lines, the head of Health Coverage in the WHO office in Africa, Prosper Tumusiime, warns that "the high medical costs" evidenced in the report only add to the "tragic personal impact" of a practice that It ends up affecting society as a whole at different levels.
According to data collected in 27 countries, the eradication of FGM would save more than 60 percent of costs in thirty years. Failure to act, on the other hand, would increase spending by 50 percent, given the expected increase in population.
The number of mutilated girls a year could rise to 4.6 million in a decade and, if the current trend continues, more than 40 million girls and adolescents between 15 and 19 will have been mutilated during this time, warns the NGO Plan International
The total or partial withdrawal of women's external genitalia is recognized internationally as a violation of the Human Rights of women and girls, as witnessed by victims such as Gambian Jaha Dukureh, a goodwill ambassador for UN Women. In his case, he suffered a type three mutilation, which includes the narrowing of the vaginal opening.
Dukureh, who arrived in New York when he was 15 years old to marry a man he didn't even know, decided to raise his voice against FGM after becoming pregnant with his daughter. Despite criticism from his own community, which also splashed his family – especially his father – he started a campaign with which he hopes to help other girls.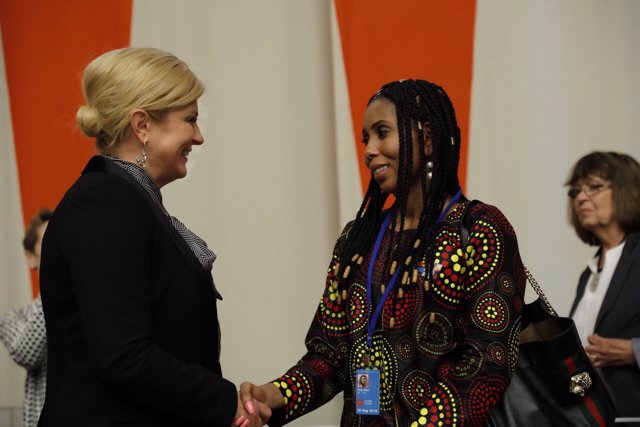 Jaha Dukureh, UN Women Goodwill Ambassador – @JahaENDFGM
His message to families who consider subjecting their daughters to similar processes is clear: "They should look at the harmful effects, both medical and psychological, and understand that it has no benefit." The consequences of mutilation "are for life and irreversible," he explains in statements to Europa Press.
Dukureh also addresses the victims, so that they understand that "what has happened does not define their strength or who they can become in society." "Her voice is a powerful tool for this practice not to continue," adds the ambassador, who recognizes that there are people who have changed their minds when talking to her or her team.
International campaigns have achieved that 26 countries in Africa and the Middle East have introduced express measures against mutilation in their respective criminal codes. The Gambia introduced a law in 2015 that prohibits the practice and punishes those who exercise it, but the measure gradually falls into a patriarchal and Muslim society that continues to see FGM as a cultural tradition or even a religious obligation.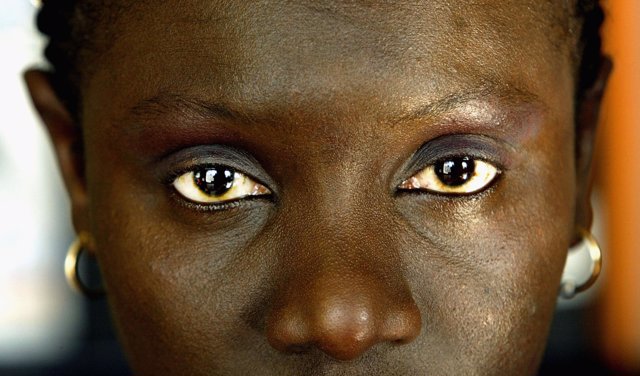 International campaigns have achieved that 26 countries in Africa and the Middle East have introduced express measures against mutilation in their respective criminal codes – getty
In the Gambia, three out of four women have been mutilated, mostly between the ages of two and fourteen, as the NGO Safe Hands for Girls, founded by a Dukure who does not lose hope, recalls. "FGM has not ended in the Gambia, but things have improved significantly and I think that one day it will end," he proclaims.