Farage announces that he will not appear as a candidate for deputy in the British elections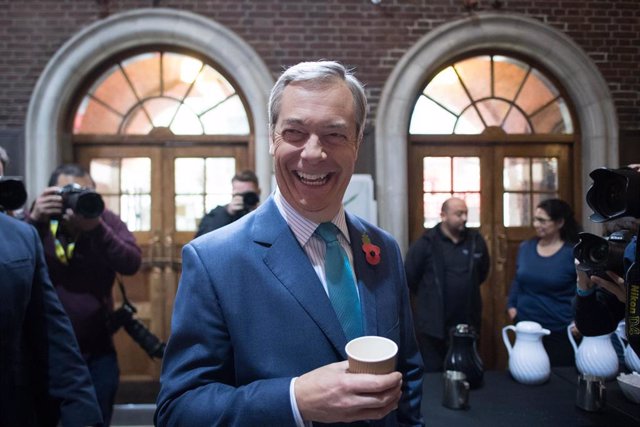 Nigel Farage – Stefan Rousseau / PA Wire / dpa
LONDON, Nov. 3 (EUROPE PRESS) –
The leader of the Brexit Party, Nigel Farage, has announced that he will not appear in the elections on December 12 to get a seat and instead will travel around the country to extend his Eurosceptic program.
"I've thought long and hard about this. I don't want to be in politics all my life, and I can't be at the same time in the House of Commons," Farage told Andrew Marr's program on the BBC.
"So what do I do? I'm looking for a seat in Parliament or better to travel across the UK to express my support to 600 candidates? I think this last course is the most appropriate," he added.
Farage has taken the opportunity to rediscover his discrepancies with British Prime Minister Boris Johnson, whom he has threatened to impede during the next general elections on December 12 through the mass presentation of candidates who could snatch the conservative vote .
"Johnson is presenting a Brexit made by people who want to stay in the European Union, it is an extraordinary scam and at 95 percent the same agreement as that of (its predecessor) Theresa May," he said.