Facebook and Twitter-inspired street signs in Oxford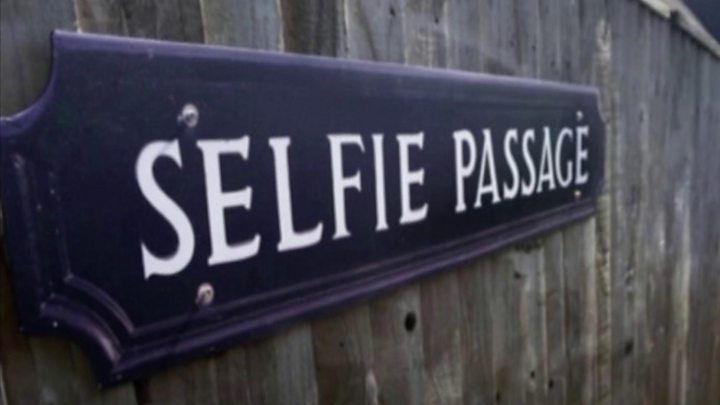 Fake signs like Facebook Row and Snapchat End are causing confusion around the streets of Oxford.
The social media-inspired signage was installed by the same mysterious artist who put up Middle Earth and Narnia signs in nearby Didcot.
The new signs include Twitter Lane, Emoji Alley, Instagram Ave, Google Walk, Selfie Passage, and WTF Lane.
Oxford City Council said the signs would be removed as they make the city hard to navigate.
About 20 of them have appeared in the city so far.
The man responsible, who spoke to BBC News on condition of anonymity, said he wanted to highlight the public's obsession with social media.
"There's a lot said about what is real and what's not on social media, and so these signs of mine kind of reflect that climate," he said.
"My signs are not real. However, if you take a picture of them and when you see them in 2D photographs, they appear real."
He denied the prank was disruptive.
You may also like:
He said: "I'm not destroying property, I'm not a vandal. I'm just merely somebody who is creating and helping people enjoy art."
His previous work in Didcot was subsequently removed by Oxfordshire County Council because of its distracting nature.
Regarding the new signs, a council spokesman said they made the city "harder to navigate, particularly for those who do not have a smartphone".
He added: "We do encourage street art and have a number of graffiti-free walls across Oxford.
"We would encourage the artist to get in touch with us, so we can point them towards our free walls – and they can put their obvious talent to less wasteful use."