Fabian Picardo wins the Gibraltar elections again and faces his third term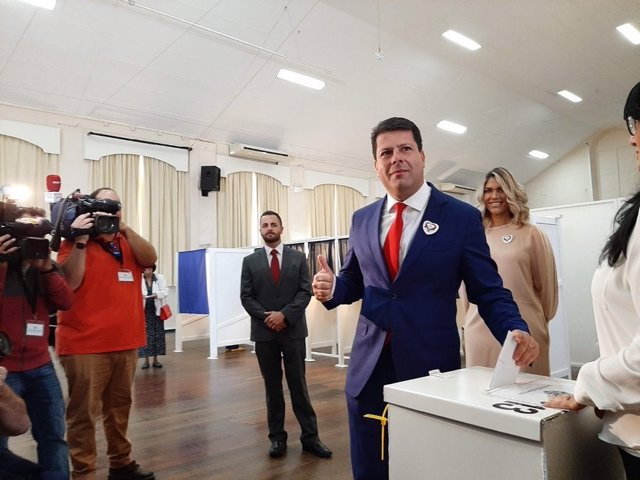 Fabian Picardo votes in the 2019 Gibraltar elections – INFOGIBRALTAR
GIBRALTAR, Oct. 18 (EUROPE PRESS) –
The alliance of the Gibraltar Socialist Labor Party (GSLP) and the Gibraltar Liberal Party has won the Gibraltar elections by obtaining 52.5 percent of the total votes, while the Gibraltar Social Democrats (GSD) holds the second position with 25, 6 percent of the votes and Together Gibraltar gets 20.5 percent. These results make Fabian Picardo win the elections again and face his third term.
It should be remembered that the Parliament of Gibraltar is unicameral, with 17 seats and a president who is not a deputy. The 17 seats represent a single constituency. For their election, voters receive a ballot with the nominal list of 32 candidates: ten from each of the parties or coalitions – three are presented – and two independent candidates. The voter can check the box of ten candidates in total by choosing a party block – which is usually the most common – or mixing candidates from different parties.
According to the data offered by the Gibraltarian Parliament and collected by Europa Press, once the votes were counted, Fabian Picardo has been the one with the most votes, with 9,961, followed by Joseph García – of the Gibraltar Liberal Party, which is in alliance with Picardo's GSLP– with 9,672. As the third most voted deputy appears John Cortes with 9,003 votes.
By parties, the deputies of the Gibraltar Socialist Labor Party (GSLP) and Gibraltar Liberal Party alliances have obtained the most votes, with a total of 83,122, while those of the GSD have managed to gather 40,453 votes and those of TG 32,455 votes.