á ñ ez proposes a "political leaders summit" to create a common front against the MAS in the elections of Bolivia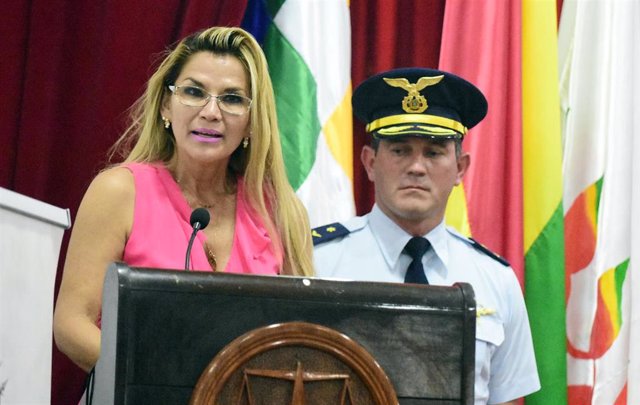 The self-proclaimed interim president of Bolivia, Jeanine Áñez – ABI
MADRID, Jan. 2 (EUROPE PRESS) –
The self-proclaimed interim president of Bolivia, Jeanine Áñez, has proposed to hold a "summit of political leaders" to form a common front against the Movement To Socialism (MAS) of former president Evo Morales ahead of the next elections.
"Yes, I would think, if this is the case, in a summit of political leaders because I believe that there is a common objective here in the Bolivians, we do not want dispersion of the vote, we do not want the October 20 to happen," Áñez said in an interview granted to University Television.
However, it has ruled out major change, including a hypothetical constitutional reform. "I think it would not correspond at this time because this is a short government," he said, according to the Bolivian newspaper 'La Razón'.
So far, former presidential candidates Carlos Mesa and Chi Hyun Chung, both detractors of the MAS, have expressed their desire to repeat at the polls. They have joined Luis Fernando Camacho, leader of the Civic Committee of Santa Cruz.
The MAS, meanwhile, has not yet elected a presidential candidate. The agreement reached by the MAS and the new official to hold elections prohibits Morales and his vice president, Álvaro García Linera, from attending these elections.
Morales will limit himself to directing the MAS election campaign from Argentina, where he has been a refugee since November 10, when he resigned and fled Bolivia after the Organization of American States (OAS) detected "irregularities" in the presidential elections of the 20th. October.
The new elections, whose date will be announced in the next few days, are destined to settle the political crisis unleashed by the alleged electoral fraud. More than 30 people died in clashes between supporters and detractors of Morales and with security forces.