Ex UKIP and Tory MP sentenced for electoral fraud
Bob Spink was sentenced at Basildon Crown Court to six months in jail, suspended for two years, after being found guilty of four counts of electoral fraud.
He will have to carry out 150 hours of unpaid community service and was ordered to pay £5,000 towards prosecution costs which amounted to £13,087.50 for both Spink and his election agent.
The 69-year-old, from Benfleet in Essex, was a UKIP candidate in 2016 when he tricked elderly voters into signing forms supporting UKIP candidates in the Castle Point Borough Council elections.
They thought they were signing petitions.
None of the candidates included in Spink's deception won a seat on the council, although a handful finished runner-up, the court heard.
James Parkin, who was UKIP's election agent at the time, was also sentenced after being found guilty of two counts of electoral fraud and admitting to two further counts.
The 39-year-old agent, from Canvey Island in Essex, was found not guilty of two other counts.
He was handed the same sentence as Spink.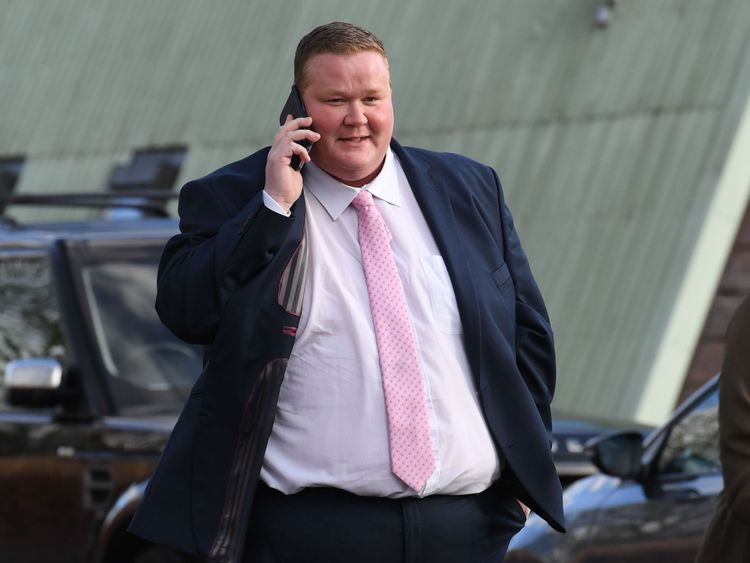 Spink was the Conservative MP for Castle Point from 1992 until 1997. He regained his seat in 2001 and later defected to UKIP, becoming their first MP in Parliament.
In 2008 he was made an independent because UKIP had no whip, and lost his seat in the 2010 election to the Tory candidate Rebecca Harris.
He then rejoined UKIP.
Sentencing them, judge Ian Graham said: "This sort of offending undermines the working of democratic structures in this country.
"The democratic process depends on the good faith of those who engage in it, because a lot of what happens is of course quite difficult to police."
Piers Wauchope, defending Spink, told the court the former MP relied on various pensions, including his parliamentary and military pensions, for his £30,000 a year income.
He said Spink has not been sleeping well and his reputation has been ruined after spending years in public service.
"He says that he has been devastated by this," Mr Wauchope added.
Trial prosecutor Tom Nicholson told the court witnesses found their signatures on nomination forms backing Parkin as a UKIP local election candidate after Spink and Parkin failed "in various ways to explain properly what they were asking residents to sign".
The police investigation into the Castle Point Borough Council elections started before polling day when local resident Rupert Duke discovered his name had been added to a nomination form for a UKIP candidate called Lucy Parkin – a relative by marriage of James Parkin.
Mr Duke told police he had never signed the form as he was a Tory vote "and would never have had anything to do with UKIP".