Ex-Brazilian president to turn himself in to police
Luiz Inacio Lula da Silva, who was in power from 2003 to 2011, was sentenced to 12 years for bribery in 2017.
He continues to proclaim his innocence, arguing the charges are a means for political rivals to prevent him from running for election in October.
Addressing supporters on Saturday, he said prosecutors had "lied" but added he would "go there and face them eye to eye".
"I don't forgive them for giving society the idea that I am a thief," he said.
Supporters were then seen carrying him through the streets.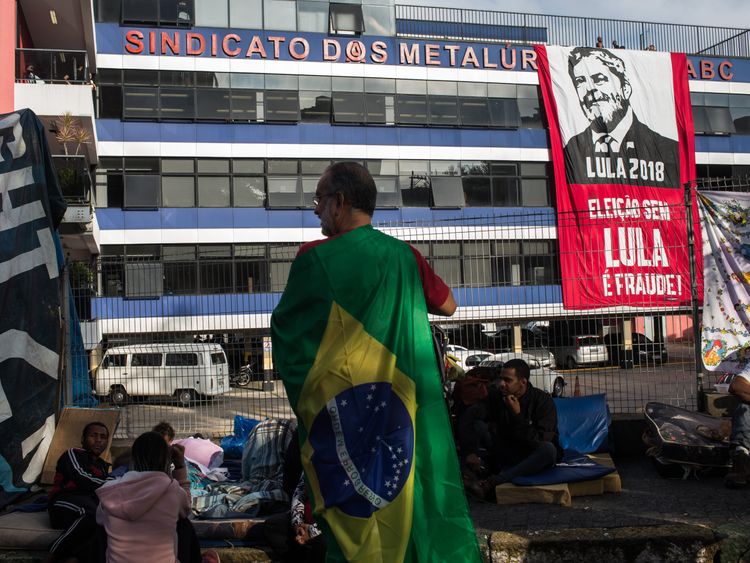 The current stand-off followed a failed attempt by Lula's legal team to persuade Brazil's supreme court to suspend a lower court ruling that he must turn himself in to prison.
Federal judge Sergio Moro had given Lula until Friday afternoon to submit to police, but the former president remained holed up in the metalworkers union in a Sao Paulo suburb, about 260 miles from where he was due to report.
Overnight on Friday he was seen waving from the windows of the building, with police reluctant to take action for fear of clashes.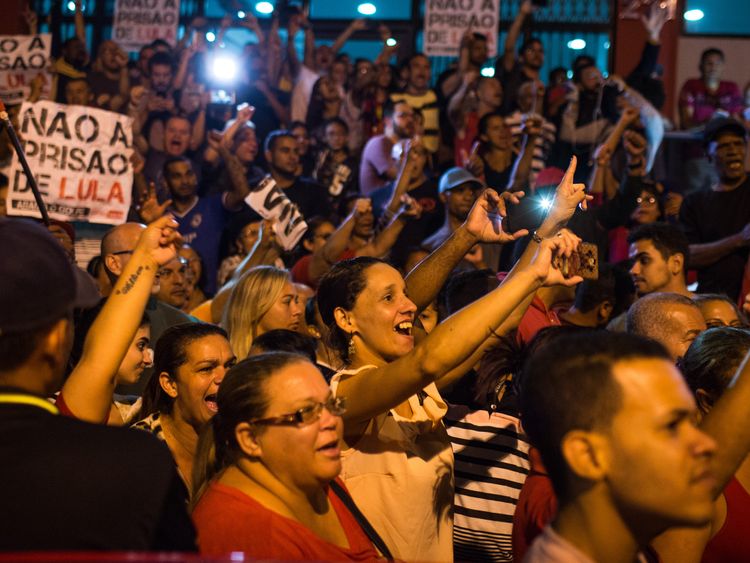 The union was where the former president, who is known as Lula, began his ascent to political power. He climbed through its ranks as a young man and was repeatedly arrested in the 1980s for organising strikes, before being elected in 2002.
He was convicted of taking bribes from an engineering firm in return for help landing government contracts.
When Lula left office, he was an international celebrity with approval ratings in the high 80s. Former US President Barack Obama once said he was the "most popular politician on Earth".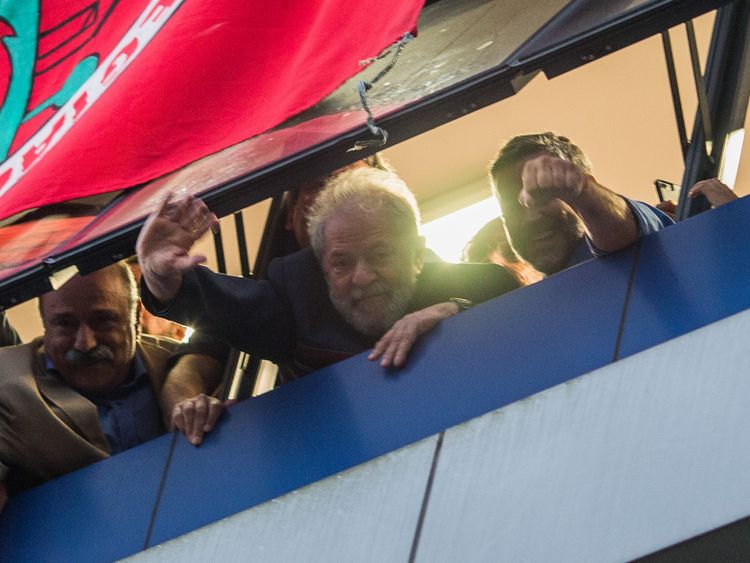 He oversaw a period of almost continuous growth and, in a country that has since become increasingly polarised, leads polls among potential voters to return to the job he once held.
The conviction, assuming it stands, will rule the 72-year-old out of political office for eight years under a "clean slate" law that disqualifies those with criminal convictions.
Workers' Party leaders insist he will still be the party's candidate and Lula says the move to jail him is a way to keep him off the ballot paper in October's presidential election.