Ex-bank boss Flowers banned by City watchdog
Mr Flowers, who chaired the bank for three years, was forced to step down following allegations he bought and used illegal drugs, and claimed inappropriate expenses.
The ruling from the Financial Conduct Authority (FCA) came as the Treasury announced an investigation into the oversight of the bank between 2008 and 2013 – described by a leading MP as "hugely overdue".
Mr Flowers had faced accusations of incompetence after the lender was found to have a £1.5bn black hole in its finances, resulting in it having to be rescued by US hedge funds.
The former Methodist minister was later fined £400 after pleading guilty to possessing cocaine, ketamine and crystal meth – leading him to being dubbed "the Crystal Methodist" in the press.
An investigation by the FCA has now found that he used his work phone to make a number of inappropriate telephone calls to a premium rate chat line.
It also revealed that he had used his work email account to send and receive "sexually explicit and otherwise inappropriate messages" and to discuss buying and using cocaine, GHB and ketamine, despite having previously been warned over his conduct.
The watchdog concluded that Mr Flowers "demonstrated a lack of fitness and propriety required to work in financial services".
It also said he had shown an unwillingness to comply with the standards of the FCA and other legal and professional requirements, demonstrating a "lack of integrity".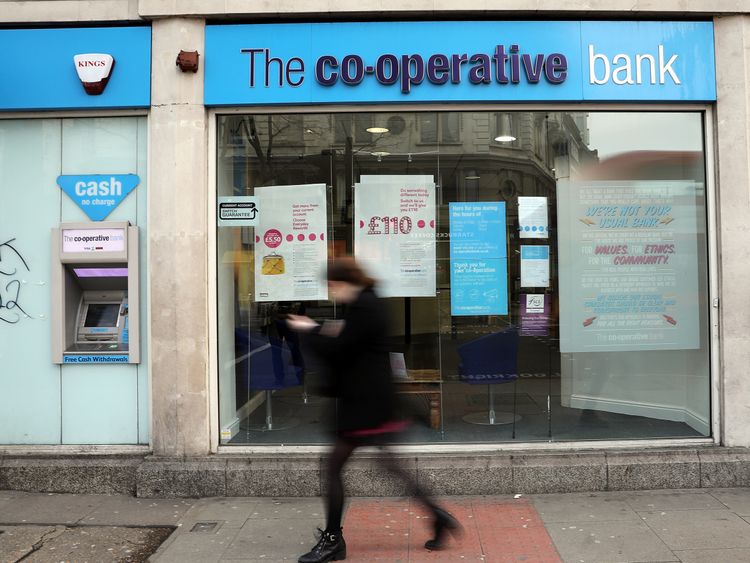 In its ruling, the FCA said Mr Flowers had explained that his actions, in June 2013, had "occurred in the context of difficult personal circumstances and pressures he was under at the time".
But the FCA said it did not consider that these "provide an adequate explanation or justification for his misconduct".
A former board member at the bank told the watchdog his behaviour was "ridiculous" and "a million miles away from the values of the Co-operative Society" as well as contradicting the "strong ethical image of the bank".
Mark Steward, executive director of enforcement and oversight at the FCA, said: "Mr Flowers failed in his duty to lead by example and to meet the high standards of integrity and probity demanded by the role.
"These high standards are what the financial services industry and the wider community rightly expect of its senior individuals."
The FCA launched its investigation into Mr Flowers in the autumn of 2015.
Watchdogs have also censured two Co-op Bank executives since the lender's near collapse.
Mr Flowers was removed from the list of Methodist ministers last year.
More from Business



Just Eat shares plunge as £76m loss leaves sour taste




Lego posts first sales fall for 13 years




L&G in advanced talks to buy remainder of housebuilder Cala




Britain needs to go on a diet, health watchdog says




Deep sea mining could destroy underwater Lost City, scientists warn




SpaceX celebrates 50th flight of resusable rocket Falcon 9
With the conclusion of the FCA's investigation, the Treasury has appointed Mark Zelmer, a former leading official at Canada's financial watchdog, to lead an independent review into the regulatory supervision of the lender in the run-up to its near collapse.
Nicky Morgan, chair of the Commons Treasury Select Committee, said it was "long overdue" after first being announced in November 2013.