Evo Morales regrets that the Government of á ñ ez acts ú e against "brother countries" in search of "legitimacy"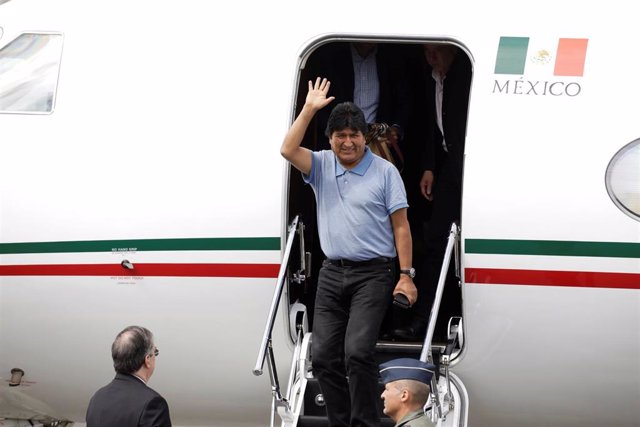 The former president of Bolivia Evo Morales upon his arrival in Mexico City on November 12. – REUTERS / LUIS CORTES – Archive
MADRID, Dec. 31 (EUROPE PRESS) –
The former president of Bolivia Evo Morales has criticized Tuesday the expulsion of Spanish diplomats ordered by the Government of Jeanine Áñez, whom he has accused of trying to obtain "legitimacy" through acts of "violence" against "sister countries".
"The de facto government, in an act of contempt for international law, expels the Mexican ambassador and Spanish diplomats, breaks relations with Venezuela and questions Argentina," Morales complained in his Twitter account. According to the former president, "the coup plotters seek legitimacy, but only exert violence against sister countries."
The interim foreign minister of Bolivia, Karen Longaric, has justified the expulsion of Spanish diplomats, among them the charge of business, Cristina Borreguero, alleging that they "violated" both national and international norms with her visit to the residence of the Mexican ambassador in La Paz, on which both governments disagree.
The Spanish Executive maintains that it was a "courtesy" visit to former senior officials of the Morales Government asylum in Mexican units. However, the representative of the Government of Jeanine Áñez for the international community, Tuto Quiroga, has accused Spain of conspiring with Mexico to "extract criminals and criminals."