Evo Morales proposes that the president of the Supreme assume the reins of Bolivia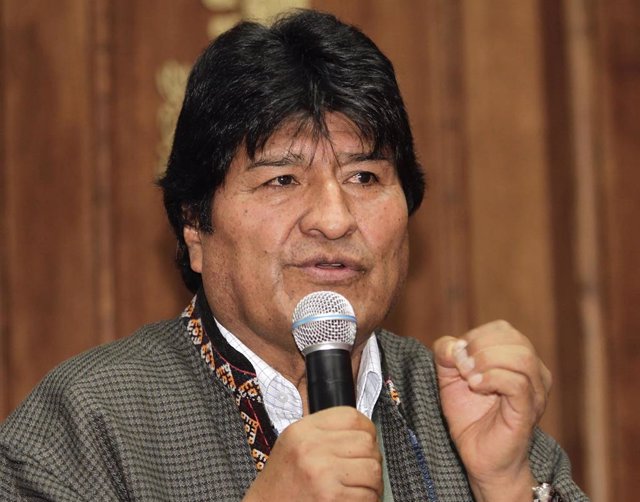 Evo Morales – Alejandro Guzmán / NOTIMEX / dpa – Archive
MADRID, Jan. 2 (EUROPE PRESS) –
The former president of Bolivia Evo Morales has claimed that the president of the Supreme Court of Justice, María Cristina Díaz, provisionally assumes the head of state to call the new elections, considering that the ex-president of the Senate Jeanine Áñez lacks legitimacy.
Áñez declared herself president of Bolivia after Morales resigned on November 10 and the successive departure of those who were theoretically called to fill the vacancy, after the Organization of American States (OAS) detected "irregularities" in the elections of 20 October.
Morales considers himself a victim of a coup d'etat and, through his team of lawyers, has proposed from Argentina to return "to the path of law" by removing Áñez from power. They maintain that Morales's resignation has not been considered by the Plurinational Legislative Assembly and, therefore, remains pending.
In this regard, they have argued that Morales is still president of Bolivia and recalled that the mandate obtained in the previous elections does not expire until January 23. That day, who should assume the reins of the country is the president of the Supreme Court, María Cristina Díaz, to immediately convene a new electoral process, according to the Bolivian newspaper 'La Razón'.
Áñez has also committed to this electoral call, for which there is still no date or clear candidates. The elections were pending the renewal of the main electoral body, which plans to confirm the date before January 6.
Morales has assured on Twitter that he trusts that 2020 is "a year of recovery of democracy and a time of reunion between Bolivian sisters and brothers", accusing the "coup" of stopping "any dissenting voice."