Evo Morales proclaims his victory: "We won in the first round"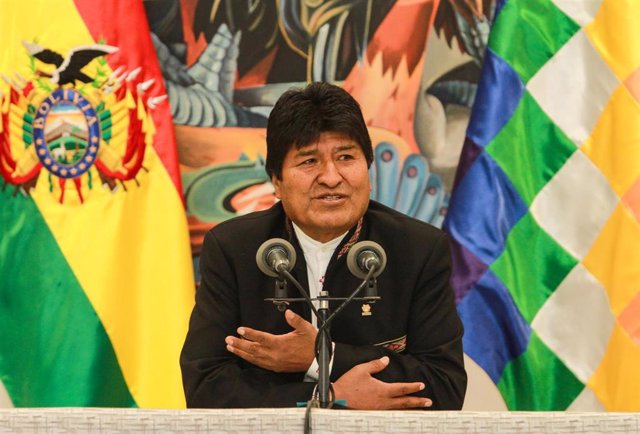 Evo Morales – – / ABI / dpa
MADRID, Oct. 24 (EUROPE PRESS) –
The president of Bolivia, Evo Morales, has assured that the results of the count carried out so far by the Supreme Electoral Tribunal (TSE) already allow him to sing victory. "We won in the first round," he said Thursday in an appearance before the media.
Morales has started his press conference celebrating the "good news" that the data would offer him, according to which the candidacy of the ruling Movement for Socialism (MAS) exceeds in more than ten points that of the opposition Carlos Mesa, of the Citizen Community.
The president has lamented that certain "groups of politicians" ignore the data. "They insist on hatred, contempt, discrimination," he said, inviting the opposition to a "deep reflection" on what happened in recent days, marked by political and social tensions.