Evo Morales defenders approach an opposition leader at La Paz airport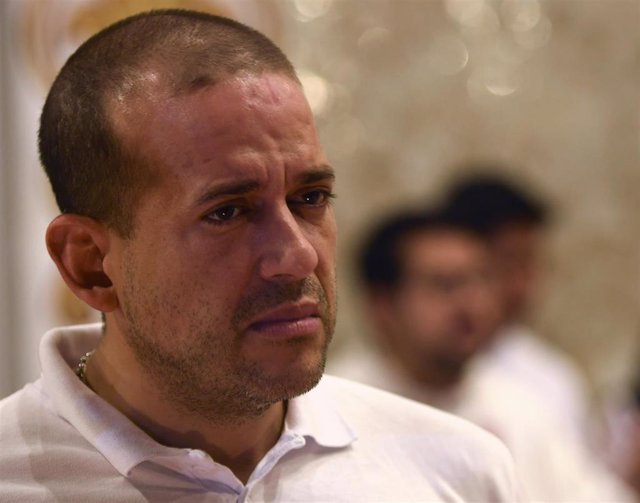 Luis Fernando Camacho – REUTERS / RODRIGO URZAGASTI
MADRID, Nov. 5 (EUROPE PRESS) –
The leader of the Civic Committee of Santa Cruz, Luis Fernando Camacho, who has traveled to La Paz to claim the president of Bolivia, Evo Morales, to present his resignation, has been blocked at the El Alto airport by a mobilization of followers of the official Movement to Socialism (MAS).
Camacho has traveled to La Paz with the intention of organizing a march and delivering a letter to Morales, once the 48-hour deadline that the civic groups had given the president to present his resignation for the alleged fraud in the last elections, over which has already opened an audit.
The opposition leader, however, has not been able to leave the airport due to the presence of a group of Morales supporters who, according to the newspaper 'El Debe', chanted slogans such as "the racists will not pass". Through its social networks, Camacho has blamed an airport security officer, Ibert Aguilar, for calling a "mass horde" and has signaled him for what might happen to him.
The Ministry of Government has informed in a statement of a police deployment "to guarantee and protect the life and physical integrity" of Camacho. According to the Government, the opposition leader is in a safe area, reports the official news agency ABI.
The Minister of Health, Gabriela Montaño, has assured in her Twitter account that Camacho "nobody at the airport in El Alto touched a hair" and, instead, has accused the leader of the Santa Cruz de Cívico Committee of "shouting at officials without reasons".
For his part, the Secretary General of the Organization of American States (OAS), Luis Almagro, has asked the Bolivian authorities "to ensure freedom of movement and movement" of Camacho.