Evo Morales confirms that he has received a warning from Interpol for ten crimes, including "armed uprising"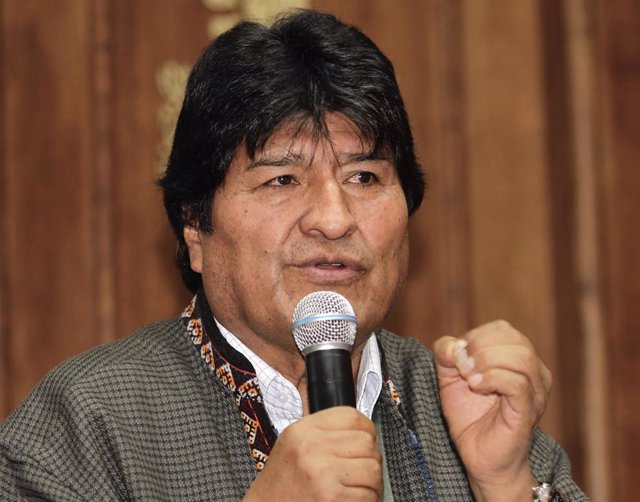 Evo Morales – Alejandro Guzmán / NOTIMEX / dpa
MEXICO CITY, Nov. 27 (Reuters / EP) –
The former president of Bolivia Evo Morales said Wednesday that he has received a "blue notification" from Interpol following the complaints filed for a dozen crimes, including "armed uprising", although this notice does not necessarily imply a request for arrest .
Interpol's blue notices are intended solely to locate or identify a person who is of interest in a criminal investigation of a country or to obtain information related to it.
The ex-president, who moved to Mexico after his resignation, has confirmed in a press conference the reception of said notification. "The complaint is against Evo Morales and those who are perpetrators of up to ten crimes, including armed uprising," he explained.
Morales has also acknowledged that he has been invited to the inauguration of the elected president of Argentina, Alberto Fernández, on December 10, although he has not yet decided if he will attend. The former Bolivian president has not left Mexico since arriving as an asylum a couple of weeks ago.
Morales abandoned power after an electoral process questioned by the Organization of American States (OAS) and after the military and police leadership openly suggested his departure. Instead, Senator Jeanine Áñez declared herself president, on an interim basis until the next election, for which there is no date yet.
"The coup has not been given to Evo, they have given it to an entire country," Morales insisted on Wednesday on Twitter, from where he has accused his political rivals of wanting to "dismantle" the "Plurinational State" that he established. Upon coming to power. "Fascism does not accept the diversity of cultures and thought. But together we will know how to get up," he proclaimed.