European Justice guarantees that the products of territories occupied by Israel are labeled as Palestinians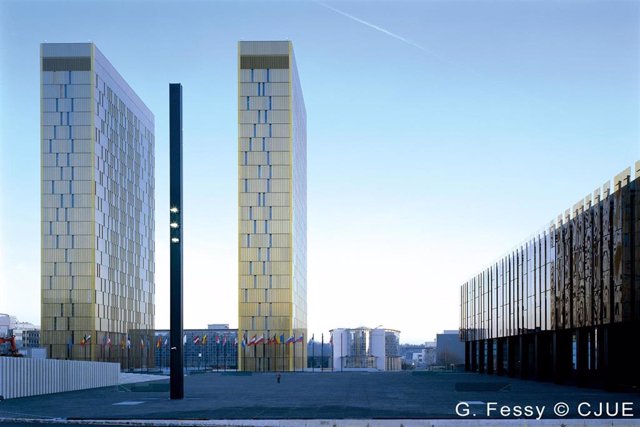 EU Court of Justice – Luxembourg – TUE – EUROPEAN UNION COURT OF JUSTICE – Archive
BRUSSELS, 12 Nov. –
The Court of Justice of the European Union (TUE) has endorsed on Tuesday the community rules that require the labeling of Palestinians products from Israeli settlements in territories occupied by Israel.
The ruling answers the question raised by the French State Council, which asked the Luxembourg court to clarify whether the European rules on food product information oblige consumers to be informed about the origin of products from Palestinian territories occupied by Israel from 1967
The issue had been raised to the Gallic authorities by the European Jewish Organization and the Vignoble Psagot society, which operates vineyards in occupied territories.
Specifically, European judges have stated that indicating that a food comes from the State of Israel even if its real origin is in occupied Palestinian territories "could mislead" consumers who purchase such products.
In this regard, the ruling recalls that the Palestinian territories "have their own and distinct international status" from Israel "even if they are occupied by it and subject to a limited jurisdiction of that State, which acts as an occupying power in the sense of international humanitarian law ".
Consequently, the TEU has stated that the indication of the territory of origin, in this case the occupied Palestinian territories, is "mandatory" to prevent consumers from thinking that Israel is present in these territories as a sovereign entity and not as an occupying power.
With regard to requiring that food be labeled as originating in an "Israeli settlement," the Court ruling states that the information provided to consumers should allow them to "make informed decisions" and take "especially into account. "not only health, economic, ecological or social issues, but also" ethical or relative to the respect of International Law ", since" they can influence purchasing decisions ".