Eurocamara, ready to vote next week the Brexit agreement if approved by the British Parliament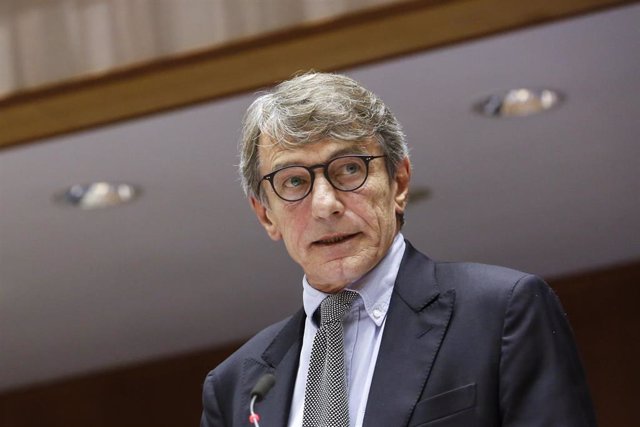 Davis Sassoli, President of the European Parliament – Alexis Haulot / EU Parliament / dpa
BRUSSELS, Oct. 17 (EUROPE PRESS) –
The president of the European Parliament, David Sassoli, has concluded the agreement reached between the European Union and the United Kingdom to guarantee his "orderly exit" from the block and has said that the European institution he represents is ready to vote for next week during his Plenary session if the British Parliament supports it.
The Eurocamara "has the last word" on the Brexit agreement, but first it must receive the approval of the heads of State and Government of the EU at its summit and, later, of the British Parliament, which has been convened for Saturday , the Italian has recalled at a press conference.
"We are ready to exercise our responsibility, which is to examine the text and adopt the necessary procedures to ensure that the deadlines are respected," he said, when asked if he sees possible ratification of the agreement is completed without the need for a technical extension. before October 31, date scheduled for the block's departure. "We are ready," he insisted.
Sassoli has said that British Prime Minister Boris Johnson has said he has "confidence" that the British Parliament will support the Brexit agreement he has negotiated, something he has considered "good news" and has refused to anticipate what would happen if Westminster also Grave this agreement.
"We want this ratified sale agreement," he said, making it clear that, otherwise, it would be up to the British Government to request a new extension to Brexit. "It is up to the United Kingdom to request an extension," he has settled.
In order for the Brexit agreement to be approved by the European Chamber, Sassoli has been convinced that negotiators have taken into account the "main concerns" of MEPs.