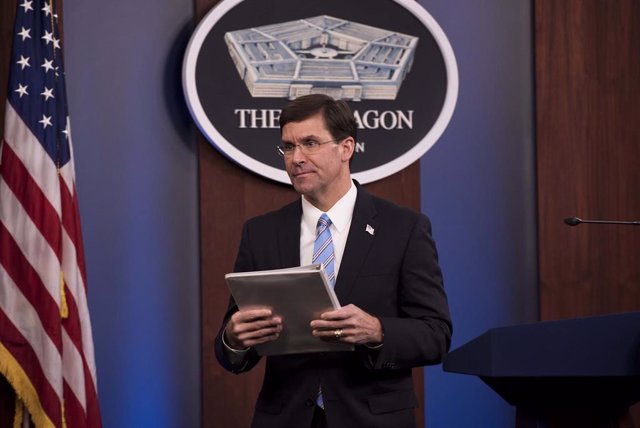 Mark Esper – James K. Lee / US Secretary of Def / DPA
NEW YORK, Nov. 26 (EUROPE PRESS) –
US Secretary of Defense Mark Esper has confirmed Monday that President Donald Trum ordered him to allow SEAL special forces member Edward Gallagher to retain his Trident badge despite having been convicted of war crimes. Gallagher was accused of stabbing and killing an Islamic State fighter in custody.
"I spoke with the president on Sunday. He gave me the order for Eddie Gallagher to keep his Trident badge," said Esper at a press conference from the Pentagon collected by the US press.
"The case of Eddie Gallagher has been crawling for months and has distracted too many people. It must end. Eddie Gallagher will keep his Trident as ordered by the commander in chief and will retire when he finishes this month," he added.
Trump said last week on his Twitter his wish for Gallagher to retire while retaining the Trident, but a direct order from the White House tenant was apparently necessary, which means skipping the Pentagon's internal review procedure.
In addition, Espera has revealed that Marine Secretary Richard Spencer, who resigned on Sunday, told him he would resign if he was forced to return the Trident to Gallagher.
Gallagher was subjected to a war council accused of premeditated murder, attempted murder, obstruction of justice and posing in a photograph with a dead man, but in July he was convicted only for the last crime – the Armed Forces discredit offense – and degraded, which would mean that he would graduate without the SEAL Trident.
Trump overturned the degradation of Gallagher and two other military men accused of war crimes despite the contrary opinion of the military leadership.