Erdogan threatens again to "open the doors" of Europe to Syrian refugees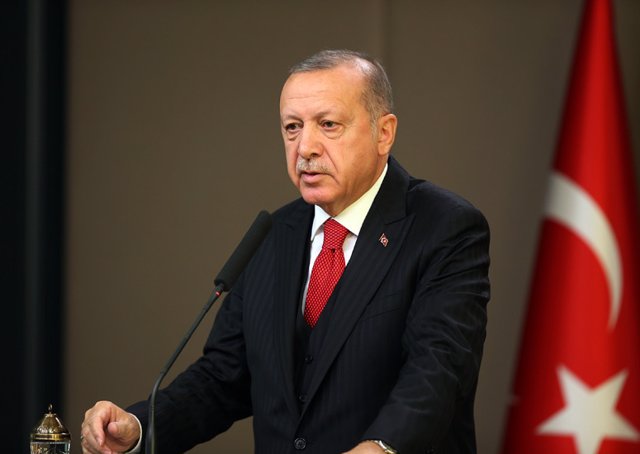 Recep Tayyip Erdogan – Mustafa Kamaci / Turkish Presidenc / DPA
ANKARA, Nov. 7 (Reuters / EP) –
Turkish President Recep Tayyip Erdogan has once again threatened to "open the doors" of Europe to Syrian refugees who are in Turkish territory if they do not receive sufficient support from the EU, a recurring warning since the beginning of the military offensive 'Manantial de Paz' in the northeastern area of ​​Syria.
Turkey aims to establish a "safe zone" to which up to 2 million Syrian refugees can return once the withdrawal of Kurdish Popular Protection Units (YPG), a Syrian rebel force cataloged as "terrorist" from Ankara, has been completed.
Erdogan, however, does not cease in its notices to the EU, which threatens to breach the immigration agreement and allow the passage of part of the 3.5 million refugees currently residing in Turkish territory. In recent months, European doubts have increased over the fulfillment of this agreement following the rebound in the arrival of migrants and refugees to the Greek islands.
"Whether we receive support or not, we will continue to help the guests we welcome. But, if this does not work, we will open the doors," Erdogan said during a press conference in Budapest with Hungarian Prime Minister Viktor Orban, who has precisely criticized in recent years the EU migration policies and the arrival of migrants.