Erdogan swears to "smash the heads" of Kurdish militias if they don't leave the safe zone within the expected time frame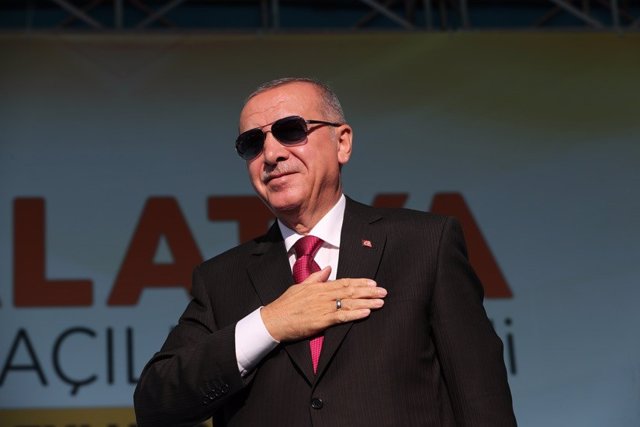 Recep Tayyip Erdogan – PRESIDENCY OF TURKEY – Archive
ISTANBUL, Oct. 19 (DPA / EP) –
The president of Turkey, Recep Tayyip Erdogan, has threatened on Saturday to "crush the heads" of Kurdish militias if they do not leave the safe zone within the five-day deadline stipulated by the truce agreed on Thursday.
"If this agreement endures, so do we. Otherwise, we will resume the offensive the minute after the 120-hour deadline expires and continue to crush the terrorist's heads," he said during a rally in the city of Kayseri.
This is Erdogan's second warning in less than two days about a possible resumption of hostilities if the Kurds do not leave the "safe zone" that Ankara has drawn: 440 kilometers along the Syrioturian border, and 32 kilometers in the Syria interior.