Erdogan confirms that Turkey and Russia will start their joint patrols in Syria on Friday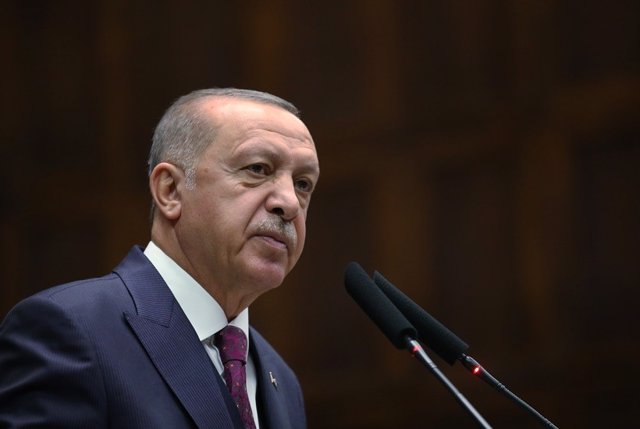 Recep Tayyip Erdogan – PRESIDENCY OF TURKEY
MADRID, Oct. 30 (EUROPE PRESS) –
The Turkish and Russian Armed Forces will begin their joint patrols in the northeastern area of ​​Syria on Friday, Turkish President Recep Tayyip Erdogan announced Wednesday, who has clarified that Kurdish Popular Protection Units (YPG) have not yet completed the withdrawal that theoretically should have concluded on Tuesday.
Erdogan and his Russian counterpart, Vladimir Putin, agreed last week to create a safe area with the objective, on the one hand, of ensuring Turkey's security and, on the other, of ensuring Syria's territorial integrity. Moscow participates in the war on the side of the Bashar al Assad regime.
The agreement posed a 150-hour limit for the YPG, the main objective of a military offensive launched by Turkey, to withdraw. According to Erdogan, Russian authorities have confirmed for now the withdrawal of 34,000 Kurdish militiamen to areas located at least 30 kilometers from the border, but for now the withdrawal "is not complete," according to the newspaper 'Daily Sabah'.
"We will give the necessary answers after developing our work on the ground," warned Erdogan, who confirmed for Friday the start of the "joint patrols" with Russia. Turkey, he added, "reserves the right to act on its own" if it identifies members of the YPG or suffers an attack.
Ankara and Moscow expect patrols to be carried out 10 kilometers from the border and both east and west of the area where the Turkish military operation was taking place, although the city of Qamishli is excluded. Turkey's Defense Minister Hulusi Akar has confirmed that negotiations between the parties to implement the agreement continue to develop "constructively."