Erdogan announces that Turkey will send troops to Libya at the request of the Serraj National Unity Government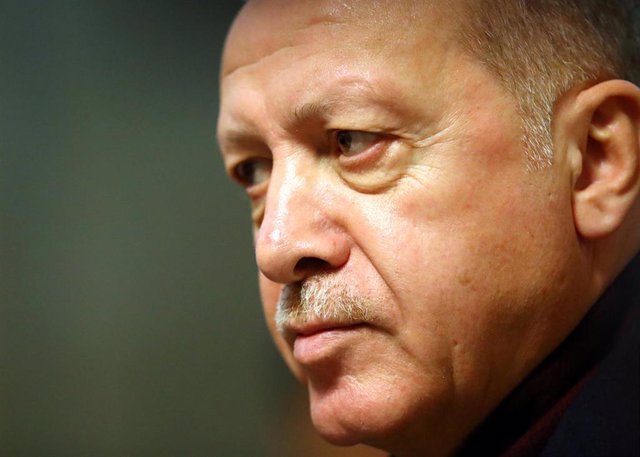 Recep Tayip Erdogan, President of Turkey – REUTERS / DENIS BALIBOUSE
ANKARA, 26 (Reuters / EP)
The president of Turkey, Recep Tayyip Erdogan, announced on Thursday that Turkey will send military forces to Libya in response to a request from the Government of National Unity led by Prime Minister Fayez Serraj, while explaining that he will present legislation to Parliament Authorize this military deployment in January.
"As there is an invitation right now (from Libya), we will accept it," said Erdogan, in a speech before members of his formation, the Justice and Development Party (AKP). "We will put the law to deploy troops in Libya on the agenda as soon as Parliament opens," he said, before specifically that the rule will be passed around January 8 and 9.
Erdogan made a visit to Tunisia on Wednesday where he met with his Tunisian counterpart, Kais Saied, with whom he talked about the need to cooperate to achieve a ceasefire in Libya.
In his speech on Thursday, Erdogan said Tunisia and Turkey have agreed to cooperate to support the Unity Government recognized by the international community and by the UN against the threat of military forces led by General Jalifa Haftar, which supports the Executive from eastern Libya, based in Benghazi.
The Turkish Government signed two different agreements with the Libyan National Unity Government a month ago, one on military and security cooperation and another on maritime borders in the eastern Mediterranean Sea.
The National Unity Executive led by Serraj has been resisting for months the offensive of General Hafgar's forces, which has had the support of Russia, Egypt and the United Arab Emirates.
The Russian Government has expressed concern over the possibility of a deployment of Turkish troops in Libya to support the Government of Serraj and Erdogan already said last week that it will not remain silent in the presence of mercenaries from the private military company Wagner – supported for Russia – supporting the military under Haftar.
Since April 2019, General Jalifa Haftar has maintained a military offensive to try to take control of Tripoli from the National Unity Executive who is leading Serraj. In this context, Turkey and Qatar support the Government of National Unity, while General Haftar has the backing of Egypt, United Arab Emirates and Russia.