Erdogan accuses Trump of "legitimizing the Israeli occupation" with his peace plan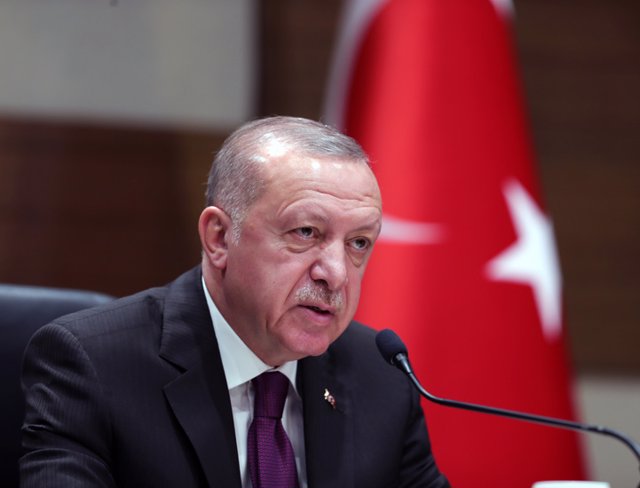 Recep Tayyip Erdogan – Mustafa Kamaci / Turksih Presidenc / DPA
ISTANBUL, 29 Jan. (DPA / EP) –
The president of Turkey, Recep Tayyip Erdogan, has said that the peace plan for the Middle East presented on Tuesday by his US counterpart, Donald Trump, "legitimizes the Israeli occupation" and does not take into account neither the demands nor the rights of The Palestinian population.
"It will not work for peace," Erdogan has settled, in his first reaction to the proposal announced by Trump, who appeared at the White House with Israel's Prime Minister, Benjamin Netanyahu.
"It is a plan to ignore the rights of the Palestinians and legitimize the occupation of Israel," the Turkish president told reporters who accompanied him on the official plane on his return to Turkey from Senegal, according to the official Anatolia news agency.
Erdogan recalled that "Jerusalem is sacred to Muslims," ​​so he has questioned that this city may remain as Israel's only capital. "The plan to give Jerusalem to Israel can never be accepted," the president has apostilled.
The Turkish Foreign Ministry has also assured that the US proposal for a peace agreement between Israelis and Palestinians "is born dead" and has criticized that it aims to "destroy the two-state solution" and "take by force" Palestinian lands