Erdogan accuses Haftar of violating the ceasefire in Libya and regrets that he cannot be trusted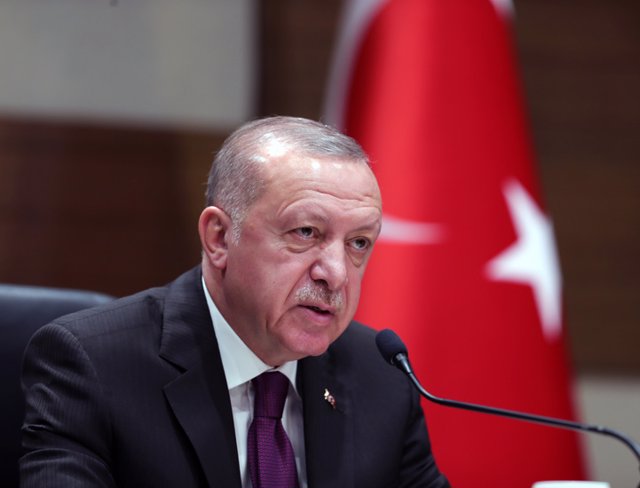 Turkish President Recep Tayyip Erdogan. – Mustafa Kamaci / Turksih Presidenc / DPA
MADRID, Jan. 27 (EUROPE PRESS) –
The president of Turkey, Recep Tayyip Erdogan, has accused Monday the field marshal who heads the Libyan National Army (ENL), Jalifa Haftar, of violating the truce in Libya and has lamented that he cannot be trusted to respect the stop fire.
"At this moment we have to see clearly what Haftar's identity is. He is a man who has betrayed his superiors on previous occasions," said the Turkish leader. "It is not possible to expect understanding or mercy from someone like him in a matter like a ceasefire," he said.
The words of Erdogan, who stressed that "anyway, (Haftar) will not succeed," have taken place in the face of his visit to Algeria, as reported by the local news agency Anatolia.
The ENL of Haftar tries to seize Tripoli as part of a campaign in which it has the support of Russia, Egypt and the United Arab Emirates. The offensive began last April and after taking Sirte has as its focus the city of Misrata. However, the fight has come to a standstill for the balance of forces.
The parties in conflict in Libya agreed on January 19 at the Berlin peace conference a "comprehensive plan" for the solution of the dispute that includes a ceasefire and a military verification commission composed of both sides to ensure compliance.
The verification commission will consist of five representatives for each party, as explained by German Chancellor Angela Merkel at the end of the meeting. This commission will meet in the next few days in Geneva to lay the foundations for a definitive ceasefire agreement.
In addition, participants called on the parties to the conflict "to cease all military movements of the parties to the conflict" and proceed to "the demobilization and disarmament of armed groups in Libya and their integration" into the legitimate civil and military institutions of Libya , according to the text of the agreement.
The consensus reached includes being taken to the UN Security Council to give it a resolution in which concrete sanctions will also be included for those who violate the armistice agreement.
However, Erdogan has said he does not expect results from the commission due to the position taken by Haftar. In this regard, he has criticized the Russian "mercenaries."
Libya is in deep crisis since the overthrow in 2011 of dictator Muammar Gaddafi and has become a battlefield for rival power forces.