England fans warned of 'off-the-scale' security at World Cup
The Three Lions' opening game against Tunisia takes place in Volgograd – formerly Stalingrad – and supporters have been warned not to display flags on sensitive World War Two memorials or to provoke locals by singing inflammatory songs.
Only one of England's Group G games has sold out so far and fewer than 10,000 fans are expected to travel.
"We wouldn't expect people to come across to this country, get drunk and drape flags on the Cenotaph so we need to extend the same courtesy when we go abroad and treat places with due reverence," said Deputy Chief Constable Mark Roberts, national lead for football policing, who was speaking at a media briefing in London.
"As you approach the stadiums there is an overwhelming presence and I think the chances of disorder in any of those environments is pretty remote."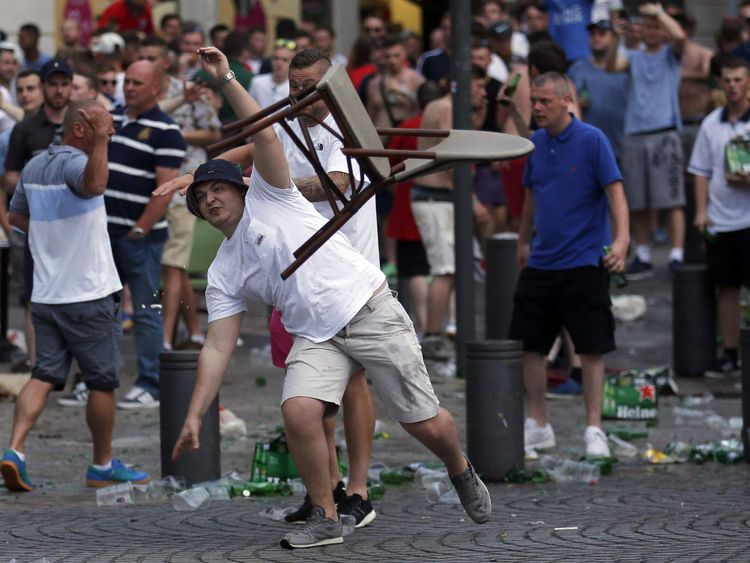 He also urged England fans to "respect their hosts" and play their part in making Russia 2018 a trouble-free tournament.
About 1,750 people are subject to football banning orders, including 91 over the disorder in Marseille that marred Euro 2016, meaning they cannot go to the World Cup.
Any fans found guilty of similar offences face stiff punishments in Russia, where assaulting a police officer can lead to 10 years in jail and ticket-touting can bring a £20,000 fine.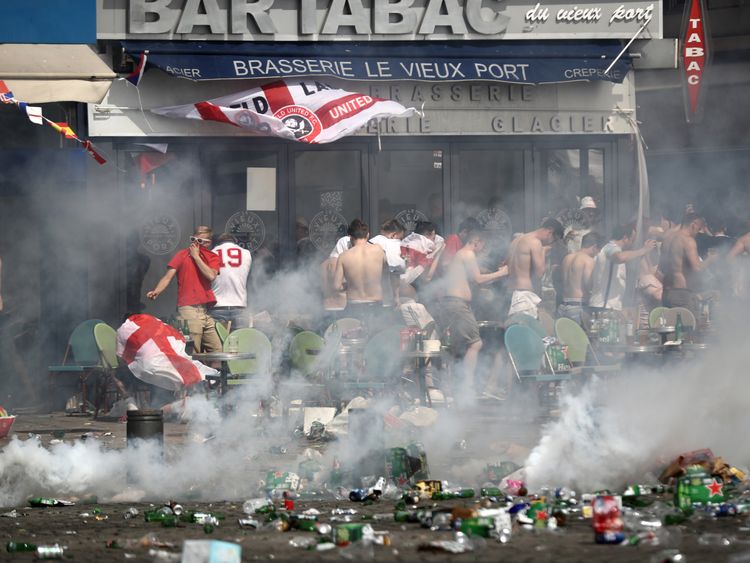 They will have to surrender their passports soon and additional police "spotters" will be deployed at seven UK airports and ports to pick out known troublemakers.
Deputy Chief Constable Roberts added: "There's a distinction between those who go seeking to actively engage in violence and those who get drunk and act in an anti-social manner – that's a lot harder to control.
"The key thing is those supporters who might drink too much, engage in anti-social behaviour – that would really be my concern for this tournament, that that might not be well-received locally and provoke a hostile response."
He revealed that Russian police had been invited to Amsterdam in March to observe fans during England's friendly win over the Netherlands, which was marred by anti-social behaviour and the arrests of 111 England fans.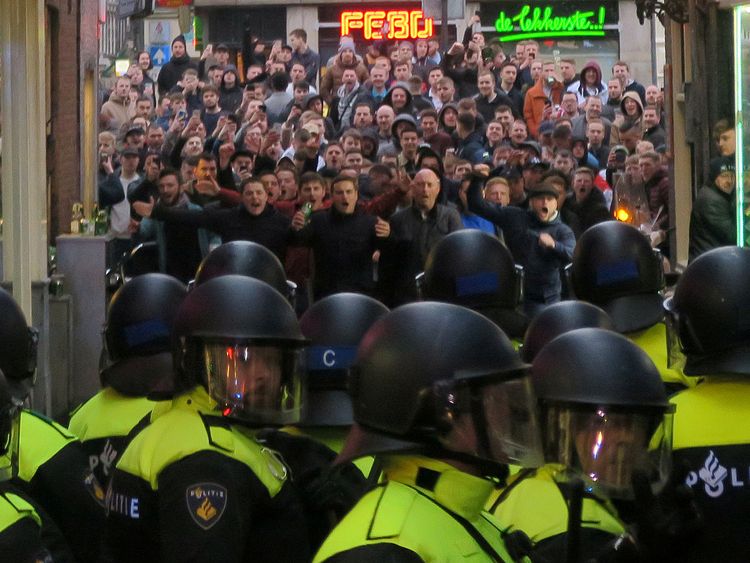 "That behaviour was appalling and it wasn't helpful at all," he told reporters. "It was typical Friday night 'stag do' behaviour and I had to emphasise to the Russian police that this type of 'fan' won't be going to the World Cup."
He also criticised previous behaviour of fans at away games, including singing songs about Gibraltar in Spain and the war in Germany, as "stupid", and called for it to stop.
The tournament kicks off amid heightened political tensions between the UK and Russia, in the wake of the Salisbury spy poisoning. England's first game takes place on 18 June against Tunisia.