England cricketers 'emphatically deny' fix claims
It comes after an undercover documentary claimed a small number of players had conspired to spot-fix a 10-over session against India in December 2016.
The Al-Jazeera programme shows a Mumbai-based fixer claiming to have England players who agreed to score below a certain run total for the session in Chennai.
Tom Harrison, ECB chief executive, said in a statement: "There is nothing we have seen that would make us doubt any of our players in any way whatsoever.
"The limited information we have been given has been discussed with all the England players.
"They emphatically deny the allegations, have stated categorically that the claims are false and they have our full support."
Mr Harrison said "neither ECB nor the ICC (International Cricket Council) is aware of any credible evidence connecting any England players to any form of corruption".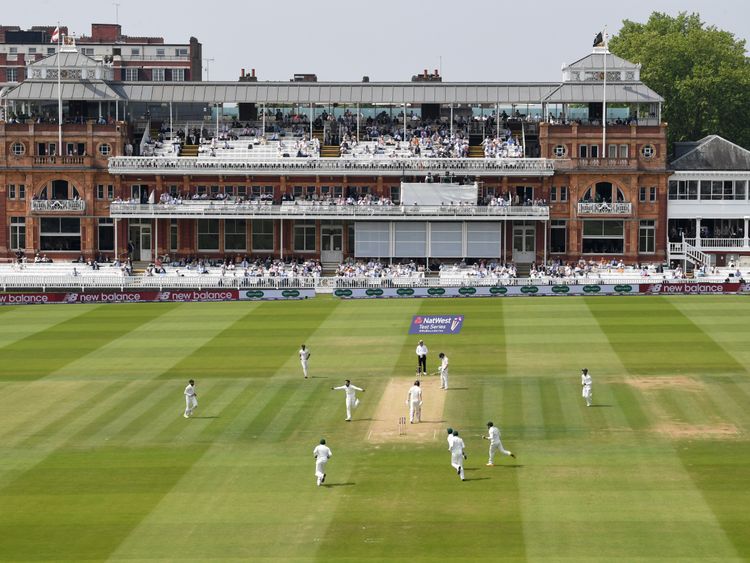 He added that the programme makers had not been given the ICC "any evidence" or unedited footage beforehand so that they could fully investigate.
"ECB has a regular dialogue with the ICC and its anti-corruption unit, fully supports its work and will continue to cooperate with their review," he said.
The documentary also shows a man telling undercover reporters that the outcome of England's Test against Sri Lanka, which starts in November, could be influenced.
He claims the pitch can be doctored to suit bowlers or batsmen – influencing the likelihood of a draw or a high innings total.
"If you want a pitch for spin bowling or pace bowlng or batting, it can be done," says the man.
Alex Marshall from the ICC's Anti-Corruption Unit, said in a statement: "The ICC has now had the opportunity to view the documentary into corruption in cricket and as we have previously stated, we are taking the contents of the programme and the allegations it has made extremely seriously.
"A full investigation led by the ICC Anti-Corruption Unit, working with full cooperation from all member countries identified in the programme, is now underway to examine each claim made.
"We have been in ongoing dialogue with the broadcaster which has refused our continual requests to cooperate and share information which has hampered our investigation to date.
"The content of the programme is of course useful to the investigation, but I would now urge the production team to provide us with all un-edited and unseen evidence they are in possession of, to enable us to expedite a thorough investigation."
Mr Marshall added: "Our Anti-Corruption Unit is committed to working to uphold integrity in cricket and would urge anyone with any information to contact us."